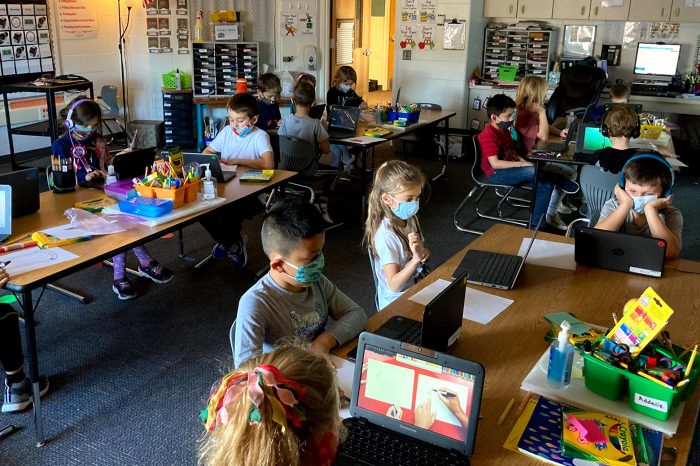 U-M researchers are taking on the big challenges to integrating computing into everyone's education:
Under a grant from the National Science Foundation, Mark Guzdial, professor of electrical engineering and computer science, and his colleagues have launched a program that integrate the use of task-specific computer science tools that will allow high school students to build data visualizations into their history courses.
School of Information assistant professor Barbara Ericson has been working to develop free eBooks. Students like using interactive ebooks and studies have shown that they have better learning gains than with traditional practice. Ericson has developed three eBooks to date: two for high school AP CS, and a new one that is debuting at U-M this fall.
Elliot Soloway, professor of electrical engineering and computer science, has worked for years to transform K-12 education with collaborative digital tools. One of his projects, the Collabrify Roadmap Platform, is the vehicle used to deliver content at the new Center for Digital Curricula at U-M, which provides free, deeply-digital standards-aligned curricula for K-5 education.