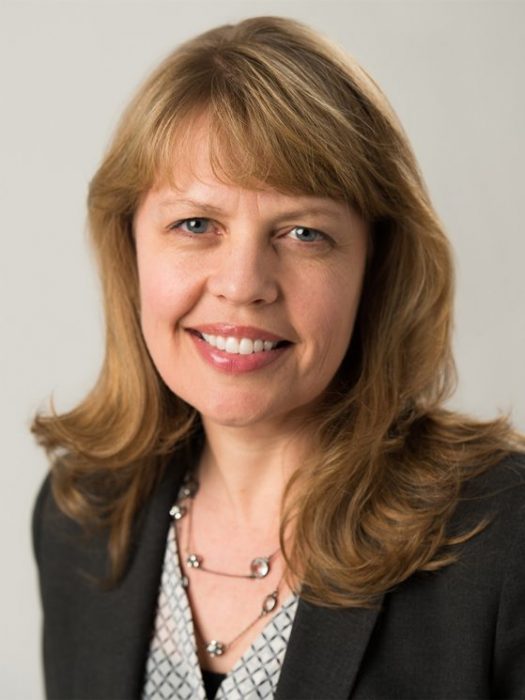 LSA Technology Services is pleased to announce that Amy Peters has been named our new director of research computing and infrastructure services, and joins the LSA Technology Services leadership team effective Monday, December 7. Peters was selected for the position from a competitive and diverse candidate pool after a comprehensive search that began in February 2020, but was only completed this month due to the pandemic.
As the director of research computing and infrastructure services, Peters is responsible for the strategy, design, and service implementation for research computing, infrastructure, security, and desktop support. "I'm looking forward to building great teams, engaging staff, fostering diversity, and creating leadership opportunities for the talented Research Computing and Infrastructure professionals," she said. "I'm also excited to provide strong research computing, infrastructure, and desktop support for faculty, staff, and students."
Peters brings exceptional experience leading change across complex projects, services, and teams. She recently served as the IT lead for the university's efforts to plan the Presidential Debate, which included coordination of the infrastructure, security, desktop support, and other technology efforts. She also led the coordination with the Commission on Presidential Debates, security agencies, and other U-M planning teams and partners.
As assistant director of business services in Information and Technology Services, Peters led a team of 25 project managers, customer support staff, and trainers and was the service owner for the cellular, television, video streaming, and video conferencing services. She was an integral part of the ITS Infrastructure team, leading the group through service strategy development and team reorganization. In addition, she participated on several university initiatives such as Voices of the Staff, U-M Leadership Development Advisory Group, and most recently the working group to provide the president with recommendations on the future of work for U-M staff.
In her free time, Peters enjoys hiking, paddle boarding, reading, and time at her cottage on Watson Lake with her husband Jim, daughters Lizzy and Anna, dog Louie, and cat George. She also volunteers locally as a board member for Peace Neighborhood Center.