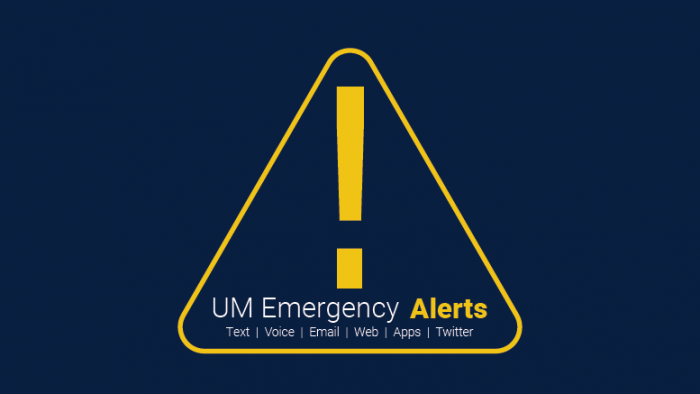 The Division of Public Safety and Security (DPSS) and Information and Technology Services (ITS) have partnered to improve the UM Emergency Alerts system for all University of Michigan campuses.
On October 19, the university introduced a new enrollment page, alerts.umich.edu, where students, faculty, and staff can go to verify or update their preferred mobile number to receive UM Emergency Alerts.
DPSS & ITS partnership
Administered by ITS, the enrollment site provides the same high standard of privacy protections and support as ITS services. ITS will transfer all previously-entered phone numbers and alert preferences to the new system—including mobile numbers previously provided to the university in Employee Self-Service, Student Business, and in Banner.
Automatic enrollment in text message alerting
Based on feedback from the community, the university has transitioned from a manual to an automatic enrollment process for alerts sent by text message. During the student admissions and staff onboarding processes, students, faculty, and staff provide their mobile phone numbers to the university. The university is now automatically enrolling these mobile numbers to ensure that the greatest number of our community members will be informed during an emergency.