Visitors to Wolverine Access experienced a new gateway to university systems and resources beginning September 27.
The new Wolverine Access makes it easier to find and "bookmark" frequently-used tools and resources within the U-M digital universe, has a mobile-friendly design that is easy to use on all devices, and is built on a more modern and secure platform that provides a customizable individual experience.
Information and Technology Services had provided an option for the campus community to try out the new version of Wolverine Access through a link on the "classic" gateway since May, 2020.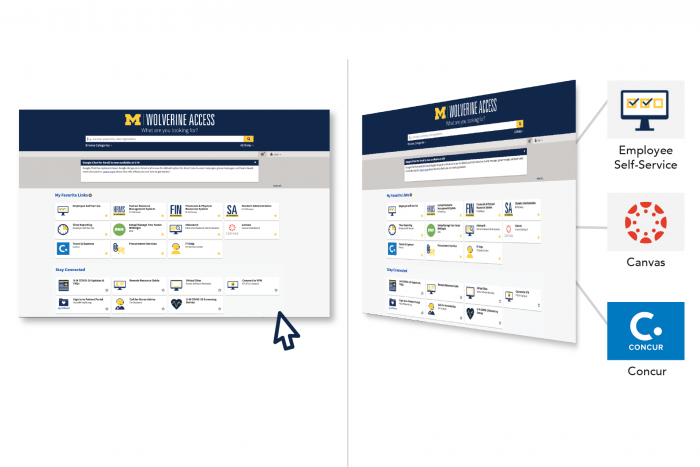 "Our goal is to provide a user-centric and cohesive digital experience for our community, especially now when remote access to university resources is so vital," said Ravi Pendse, vice president for information technology and chief information officer.
ITS has worked with colleagues in schools, colleges, and units over the last several months to ensure a smooth transition to the new design. The new Wolverine Access will not change the university systems, websites, and resources that are accessed through the Wolverine Access gateway.
An option to use the "classic" Wolverine Access will be available into 2021.
Pendse said ITS will continue to make ongoing improvements to Wolverine Access based on feedback from the community.