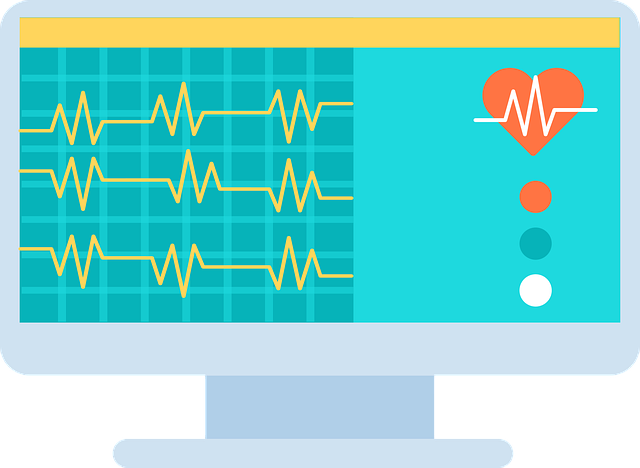 It goes without saying that COVID-19 changed many things at Michigan Medicine. One major change has been the restricted hospital visitor policy, significantly limiting the number of people and time visitors can spend with a patient. For clinicians, this has upended patient-family communications, typically conducted face-to-face.
"Not being able to share information with families in-person has been a real struggle," said Valerie Vaughn, M.D., co-director of the Regional Infectious Containment Unit (RICU). "Poor communication impacts everyone involved. It can lead to patient isolation, increasing the risk of depression, anxiety, delirium, and falls. Families also experience these negative consequences, and guilt about not being present for their loved one during their time of need."
During the months that the RICU served COVID-19 patients, even end-of-life visits were restricted, preventing families from being physically present with their dying loved ones.
"It was painful for everyone. Family conversations for critically ill patients or end-of-life situations are not ones that you want to have talking on the phone," Vaughn said.
Part of a nationwide trend, Dr. Vaughn partnered with Nursing Informatics Services to advocate for video technology to increase communications between clinicians, patients, and their families. Working with Health Information Technology and Services (HITS), 19 iPads with Zoom video conferencing were deployed to every ICU and the RICU, providing each with multiple devices to facilitate patient communications.
Dr. Vaughn said patients weren't always able to use their own phones for several reasons. "A patient may have a flip phone, or a transferred patient's device may have gotten misplaced, or the battery died in transit. And we needed tablets especially. For some patients, given their condition, smartphone screens were too small to see."
This technology made an immediate impact. Vaughn recalled one patient in his 70s who had been hospitalized for more than three weeks with COVID-19 pneumonia. "He had talked to his family on the phone but remained isolated. That's when his niece set up a Zoom meeting. With the help of an iPad, he was able to see the faces of four siblings and five nieces and nephews for the first time. It was a win for everyone."
Improving communications between frontline staff and patients
Video conferencing technologies like Zoom and FaceTime are also driving novel communication among clinicians and patients.
For example, some COVID-19 patients were placed in converted negative-pressure rooms outside of an ICU, which have only one small window on the door. This made visual assessment and check-ins on patients difficult.
"In these situations, video chat helped us to conduct routine communications from outside patient rooms, saving PPE as well as the time it takes to put it on and safely dispose of it," Vaughn said.
But video chat was also essential during RICU code situations, where clinicians could not bring a pen and paper into patient rooms. Smartphone communications allowed someone outside of the room to take notes, update charts, and submit orders quickly and safely.
"Technology has become integrated into our workflows in ways I believe will have a lasting impact," Vaughn said. "Virtual visits and meetings are now a part of everyday life, from virtual medical visits to gatherings with friends. It's essential that we can provide this technology to our patients and their families to give them the best possible experience amid this new normal."