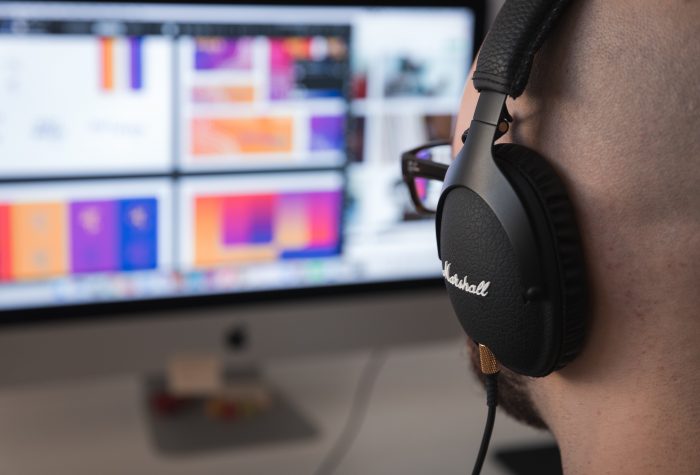 Facing a surge in requests for help, HITS used new tools, streamlined processes, and called on volunteers to keep Michigan Medicine working.
Because of the shift to remote work due to COVID-19, HITS experienced a significant surge in requests for help. Help Me Now locations were closed to ensure worker safety, phone wait times increased substantially, and there was a spike in Service Catalog requests. To address this surge, and to better serve customers, HITS implemented several new ServiceNow features, made processes more efficient, and asked HITS volunteers to help manage Work from Home questions.
New ways of helping
Earlier this year, HITS introduced Live Chat Support, a new way for customers to get help without needing to call the service desk. This allowed HITS to help customers while reducing call volumes. Before the pandemic, the Service Desk handled around 50 chats per day. Once Michigan Medicine transitioned to remote work, the Service Desk handled up to 600 chats per day. Using chat, the Service Desk was able to support customers quicker and lower call wait times.
Volunteers step-up to support providers
During the surge, the HITS Service Management team quickly recognized the volume of requests was too large for the Service Desk to handle. The team examined incident records for patterns and noticed many frequently asked questions centered on support for working from home. To handle these questions and issues, a group of HITS volunteers was asked to help. More than 100 staff members joined the volunteer group and created a list of resources to help one another manage assigned tickets. By the time the group was disbanded in May, they had resolved almost 2,000 tickets. This extra volunteer capacity freed up Service Desk agents to support other Michigan Medicine users during the crisis.
Using articles and knowledge to promote self-help
To help the Service Desk volunteer group, and to make it easier for Michigan Medicine customers to find the help they needed, HITS activated ServiceNow's Knowledgebase. After analyzing the types of common incidents customers were having while working remotely, the Service Desk created over 70 individual knowledge articles, either refining existing content from Confluence or creating entirely new articles. Knowledge articles were linked to within our communications, and could also be found by searching on the Service Portal or as a suggestion when filling out the "request for help" form. This helped volunteers and customers find better information faster and freed up Service Desk resources to resolve more complicated tickets. HITS is continuing to refine and add more articles to the Knowledge Base in ServiceNow to make it more helpful for customers and HITS staff.
Despite the large increase in service requests and incidents during the pandemic, HITS prioritized requests and provided much-needed support.