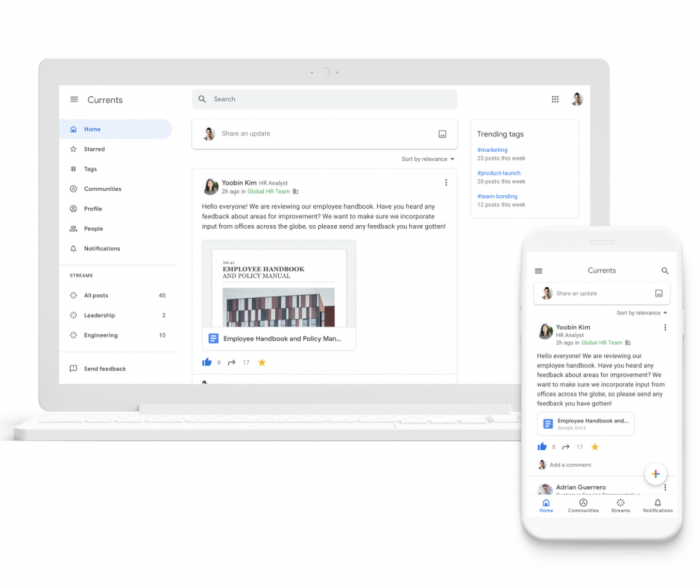 Google has announced they will be transitioning Google+ over to an updated service called Google Currents. Starting on July 6, 2020, you will begin to lose access to Google+ and all existing communities will begin the transition to Currents. No action is required by you or your team.
Google Currents is a rebranding of Google+ with an updated interface and a set of new features. Currents offers a more streamlined experience to collaborate on and exchange ideas across the university. For more information, see Get started with Currents.
What should I expect?
All users and existing Google+ content will be automatically transitioned to Currents.
All existing links to plus.google.com will continue to work. These links will automatically be redirected to currents.google.com.
The Google Currents Android and iOS apps will replace Google+'s mobile apps, which will no longer be supported. Within your Google+ app, you will be prompted to upgrade to the new Currents app to continue to use the service on mobile. If you have auto-update enabled on your phone, your app will be automatically upgraded to Currents.
In the days prior to the transition, you may see a banner in Google+ notifying you of the launch of Google Currents. The banner will also include links to relevant G Suite Help Center articles.
There will be no option to revert back to Google+.
According to Google, this transition will begin on July 6, 2020, and could take 5 days or longer to complete.