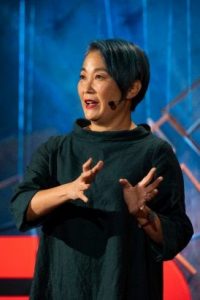 This week's MiXR Studios podcast focused on diversity, race, ethnicity, and gender related to embodiment virtual reality (VR) in conversation with Lisa Nakamura and Chris Quintana.
Nakamura and Quintana discussed their XR experiences in the humanities and the possibilities of creating an XR classroom to study affordances in society and culture. Nakamura explained how she constructed a course that balanced time spent in VR and physical limitations of her lab. She created a space for students to work in pairs where one student was in VR and the other acted as their spotter. Quintana talked about how he found some students could easily inhabit a person in VR while others couldn't. He emphasized that VR is a tool, not a one-size-fits-all solution.
The discussion emphasized the University of Michigan's mission of helping students accept diverse ideas and VR's place in that mission.