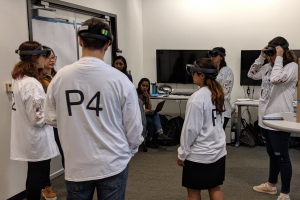 On May 28, 2020, the XR Initiative brought faculty and staff from the University of Michigan and institutions across the globe to explore how Extended Reality (XR) could be used to deliver hybrid teaching and learning during a four-hour teaching symposium. 
More than 150 people attended the symposium to share learning goals and objectives for their areas of focus and to discuss equity and accessibility for students and faculty who may use and teach with XR.
There was an open discussion about proceeding with future virtual events. Organizers plan to hold additional sessions this summer and fall.
You can play videos to listen to clips of the symposium at the full article.