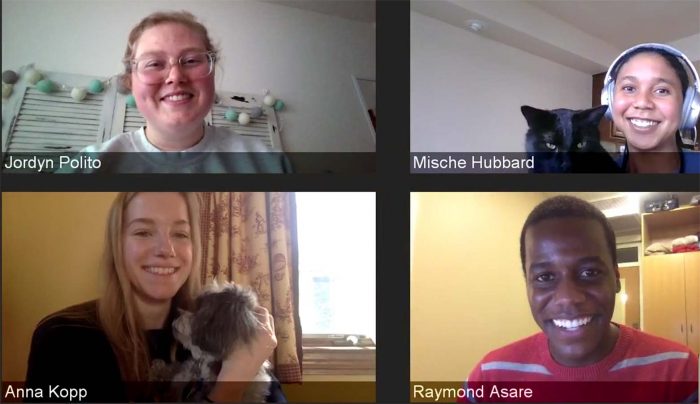 Participants in this year's prospective graduate student recruitment visit experienced Michigan Chemical Engineering from an entirely new vantage point–online.
The 2020 recruitment team developed two parallel plans as they monitored the spread of the COVID-19 outbreak in Michigan and beyond. One version of the recruitment visit closely resembled its predecessors, while the other repackaged the traditional in-person event into a one-day, virtual experience.
Four students from the 2020 graduate student recruiting team helped write the playbook for future virtual recruitment visits.