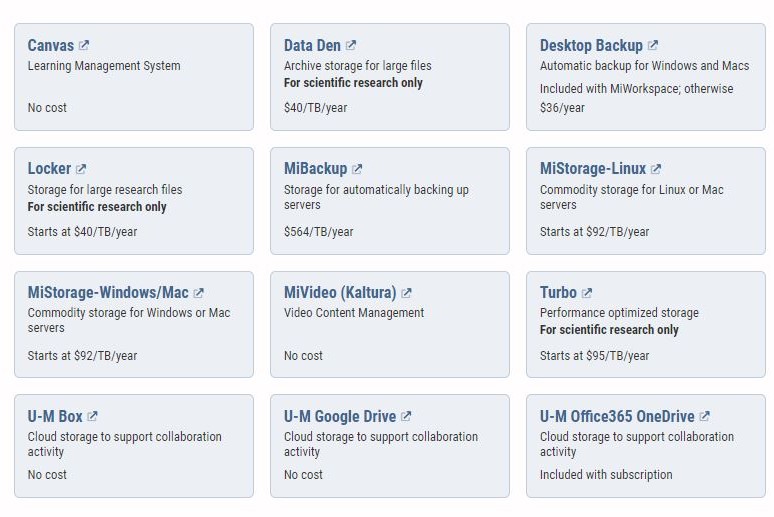 Finding the right storage option just got easier thanks to a new Data Storage Finder developed by ITS. The tool helps individuals browse and compare available storage and backup options based on the type of data that will be stored, how it will be accessed and shared, and other features.
The Data Storage Finder was developed in collaboration with multiple teams across ITS and incorporates input from Michigan IT colleagues, examples from other universities, digital user experience practices, and iterative development. The tool is currently limited to services that are provided by ITS.
"We're excited to be able to provide this decision-making tool for our storage services," said Chris Eagle, IT strategist and enterprise architect. "We intentionally started small, and will expand the guide over time based on the feedback we receive."
Send suggestions and feedback to storage-finder-feedback@umich.edu.