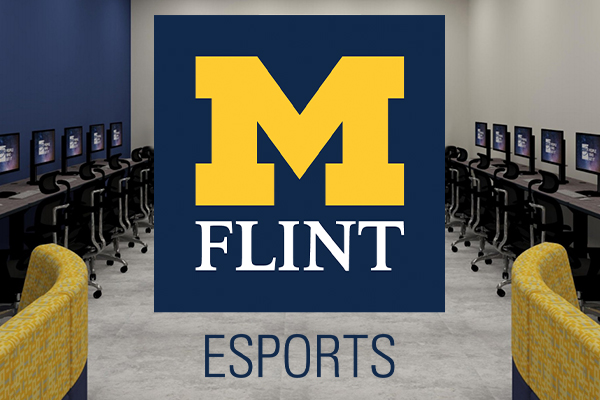 UM-Flint recently announced plans to introduce an esports team to campus in Fall 2020. Esports are organized, multiplayer video game competitions played by teams or individuals. Games can be played locally or against players around the globe.
"We are always seeking ways in which UM-Flint can be responsive to what prospective students are looking for in a campus," said Kristi Hottenstein, UM-Flint's Vice Chancellor for Enrollment Management. "The rise of esports in higher education is a hot topic right now, and more and more students are looking at esports as an important criterion for selecting a university – either as an academic discipline or a social pursuit."
UM-Flint has allocated funding for new equipment and a space on campus for an esports team to practice, train, and compete. Officials expect significant interest in the first year.