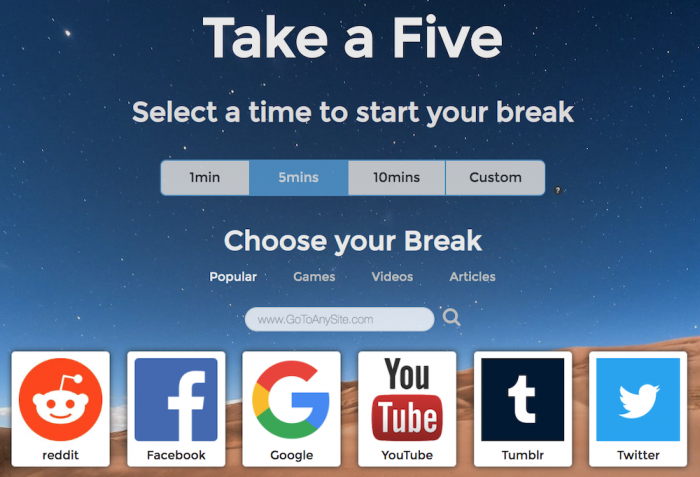 Take a Five is a tool that I recently found (Although, it's been around for a few years.) to help stay productive. As a fellow human, I occasionally need a break. However, it can also be easy to lose track of time while going down a rabbit hole of Wikipedia articles, YouTube videos, or social media feeds. This website/Chrome extension makes it easy to take a break for a set period of time, then get back to what you were doing. You can also use it to help you stay focused: just choose how much time you have to get something done on a specific website and you'll be forced to stick to it. Overwise, *poof!* it's gone.
What are other techniques or tools that you use to stay focused?

---
Have a cool app, tool, or tech tip you'd like to share? Contact Chase Masters. Please note that Tech Tips are personal recommendations and might not be officially endorsed or supported by U-M.