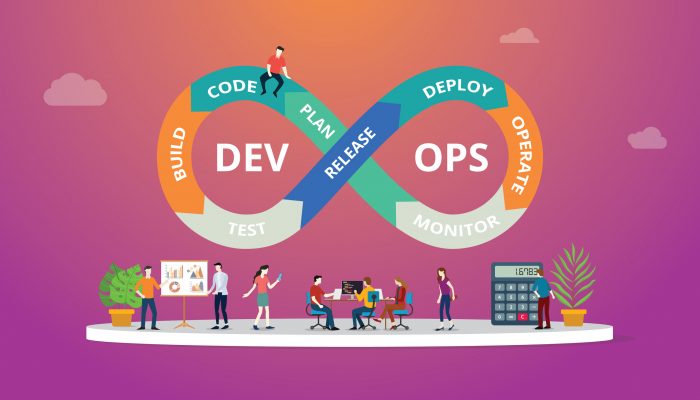 DevOps is a set of practices that automates the processes between software development and operation teams that historically functioned in relative silos. The HITS DevOps team will provide a new service aligning with these practices.
The team recently deployed its first containerized application to a live production Kubernetes ("koo-burr-NET-eez" or "k8") cluster. At the heart of this service is a fully automated and integrated CI/CD (Continuous Integration/Continuous Deployment) pipeline that includes source code control, security, and code-quality scanning.
These deployment pipelines, coupled with container orchestration, allow teams to rapidly and confidently deploy their applications to a new version of an operating system or even a new cloud environment with little or no downtime. With one request, developers get the tooling and environments they need, allowing them to focus more on application development.
HITS Software Development is one of the first customers of this new service – using the pipeline to deploy nearly 100 custom applications to Kubernetes in the next several months.
"We are excited to use these technologies to solve problems many of our customers face," said Carol Lively, manager of the DevOps team. "There is a lot of interest across Michigan Medicine for development tools that facilitate the secure and timely deployment of software. We intend to make these services more widely available."