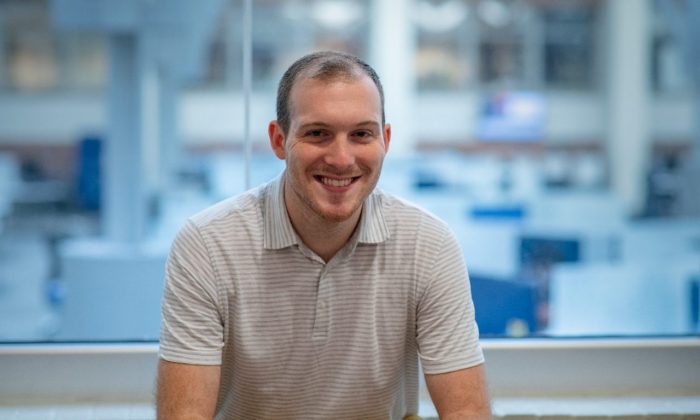 Mike Douglas has a new role as a customer experience team manager for LSA Technology Services. He was recently interviewed about his work by Teri Horton, senior instructional consultant at LSA. Michigan IT News also caught up with Mike to learn more about his approach to customer service. Empowerment, empathy, and active listening are key ingredients to his philosophy.
Service desk staff have a lot of experience handling 1:1 interactions in situations that can be stressful, like when a user is frustrated or angry that a piece of tech or software is not working for them. What tips and best practices have you and your staff learned that would help other IT personnel provide better customer service?
My team and I focus on a couple of key techniques when you encounter a stressful situation. Empathy is essential in these situations.
A user is upset for a reason, and trying to understand that reason isn't always easy. But as you become willing to understand, the situation becomes clearer.
Active listening is really important here. That can mean taking notes to show someone that what they are saying is important to you, or staying positive with your words and body language. This applies to in-person and over-the-phone interactions as well; body language is as much verbal as it is visual.
We have to be careful in these situations because empathy is not blindly saying you understand, because sometimes we can't fully understand someone else's situation. Empathy doesn't mean you have all the answers to every problem. It's really about caring enough to find a solution for someone and realizing that they are upset for a reason.
Our technique also includes summarizing the situation to the customer to make sure you both are clear on their problem. That helps you both level set the situation. Then you can problem solve, together.
What have you found to be the most common problems that users have, and how can IT staff be more proactive in handling these kinds of issues?
This is a really good question, and I don't believe users have problems. They face barriers and need assistance navigating.
Sometimes these barriers can be significant and a source of constant disruption. But no matter how large the barrier may seem to the user and, possibly, how small it may seem to the IT professional, we take each interaction without any assumptions and predetermined narratives of what we think the solution is for their request.
Unfortunately, users do not contact IT support to report that things are working correctly. So, we must understand each request with an open mind and truly listen to what users are asking.
A common problem is not understanding what a customer is actually asking for, or not meeting expectations due to a lack of understanding. In these situations, it's best to listen, take notes, and make sure you clearly understand the problem by relaying it back to the user. After that, by having a positive attitude, we can instill confidence and build trust.
How has implicit bias training been valuable in your everyday work?
As IT professionals, we must be aware of the ways in which our own individual experiences shape our greater view of the world. My team and I focus on how this bias can impact our interactions via email, phone, and in-person conversations with our customers.
Read the full interview on the LSA Technology Services website.