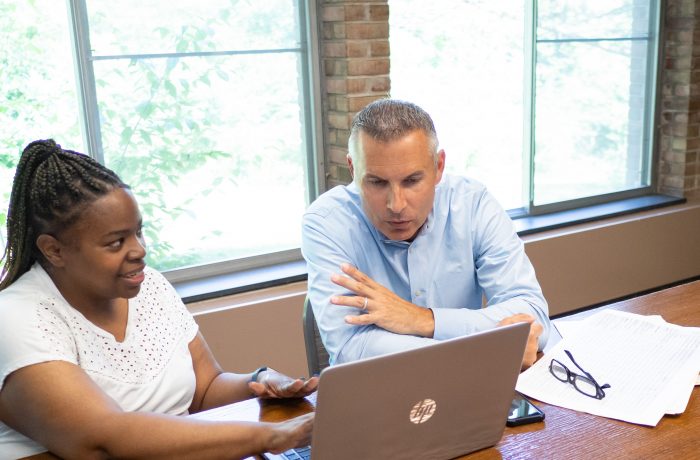 Got a technology need? Question? Frustration? Technology Solutions—a new unit in Student Life—recently launched in order to streamline day-to-day technology help requests as well as to make consultations for developing new solutions more tailored and user-friendly via Technology Ambassadors. The unit reorganized in January and officially launched its website in early August 2019.
The new, team-based unit is designed to help make the technology aspect of Student Life staff jobs easier, so individuals can focus on their own unique work, according to Eric Pinaud, senior director, Student Life Technology Solutions. This can be anything from meal plan systems, building access technology, and web applications, to data visualization.
"The unit brings together the majority of Student Life's IT professionals, uniting them under one mission: to assist our partners and enhance their ability to serve students," says Pinaud. "We realized Student Life had many IT units and staff, which could create confusion and inefficiency for the units we serve. This new unit simplifies and consolidates IT talent across Student Life in order to better serve the division as a whole."
Technology Solutions can help staff with:
User support and IT security — the unit will help you choose equipment and provide support such as reaccessing lost files, adding new devices and handling IT security questions.
Vendor evaluation — Technology Solutions will handle your vendor relationship, plan the implementation, configure and install it, and make sure your technology can talk to U-M and Student Life apps and systems.
Work process consulting — including analyzing, documenting, and mapping process flows.
As well as:
Choosing websites and web applications
Data visualizations and analysis
Digital equipment consulting
Tech and project management consulting
Infrastructure and systems administration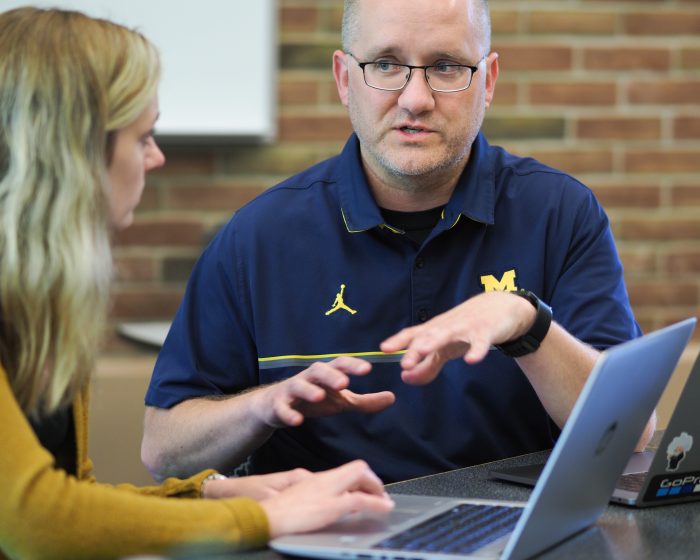 A new Ambassador Service
"Our ambassadors are Technology Solutions experts who will visit your unit regularly to answer questions and help you with long- and short-term projects. We have plans on expanding this program to more units throughout the year," Pinaud says.
A new, easy-to-navigate website will help staff easily place tech requests and work with Ambassadors to build successful, efficient solutions to their needs. "Because there are so many ways we can partner with other units, we created this simple, comprehensive website which lists our services and provides an easy way for you to request support," Pinaud says.
The unit's strategic goals and services were developed after many discussions with unit directors, IT staff, cabinet members, and others out of a desire for more clarity and consistency of available IT services for all units in Student Life. Technology Solutions will continue to solicit input and expand to meet unit needs. "Our emphasis is making sure our services do not become a static list, but something that will evolve over time, as needs and available technology change," Pinaud says.
For more information on Technology Solutions services and processes, including the Ambassador Service, visit techsolutions.studentlife.umich.edu.