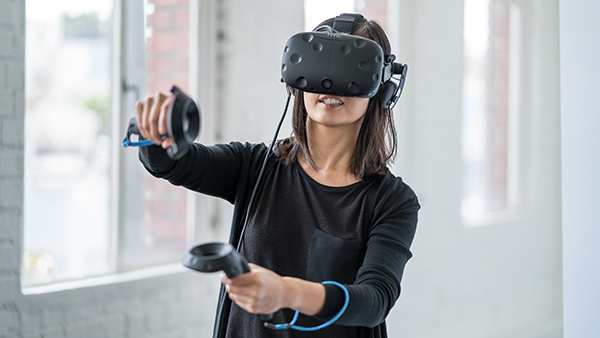 U-M will advance its work in extended reality, or XR, through a major campuswide initiative announced Sept. 16 by Provost Martin Philbert. The three-year funded commitment led by the Center for Academic Innovation will leverage emerging XR technologies to strengthen the quality of a Michigan education, cultivate an interdisciplinary scholarly community of practice, and enhance a nationwide network for academic innovation.
"Our commitment to academic excellence is longstanding," Philbert said. "The XR initiative will provide significant opportunities to explore how these new technologies can bolster excellence — in student learning, in new research possibilities and in serving the world more effectively."
XR encompasses augmented reality, virtual reality, mixed reality and other variations of these forms of computer-generated real and virtual combined environments and human-machine interactions.