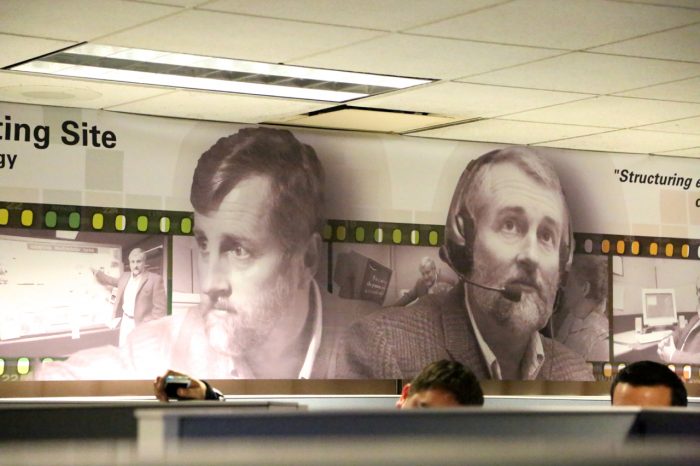 Although many features of Sites computer labs are responsive to the needs of disabled students, there are some types of accommodations that can best be provided from a customized location. This location is the James Edward Knox Adaptive Technology Computing Site, commonly known as the Knox Center, which completed its move to the second floor of the Shapiro Library on September 3, 2014.
ITS Assistive Technology Manager Jane Berliss-Vincent oversees the lab. She notes, "While various locations of the Knox Center have been generously provided by the Shapiro Library and supported by ITS for roughly 30 years, this is the first one that has space for private consultations with students. The large layout lets us provide features such as lockers so that students don't need to haul heavy backpacks all over campus. It has also been easy to designate as quiet space, which is essential for many disabled students and is appreciated by others."
Use of the Knox Center is restricted to students registered with the U-M Office of Services for Students with Disabilities. During the last five years, the Knox Center has hosted over 600 students who have logged in to the provided Sites machines roughly 12,000 times. Students also frequently use their own devices in the workstations, all of which have sound-reducing panels, easy-to-reach outlets, and adjustable tables and chairs.
Jim Knox (1944-2010) established the first adaptive computing initiative at U-M, years before it was required by law. Berliss-Vincent says, "Jim was admired throughout the IT department and beyond. It's an honor to carry on his work."
For more information, please email Sites.Knox@umich.edu