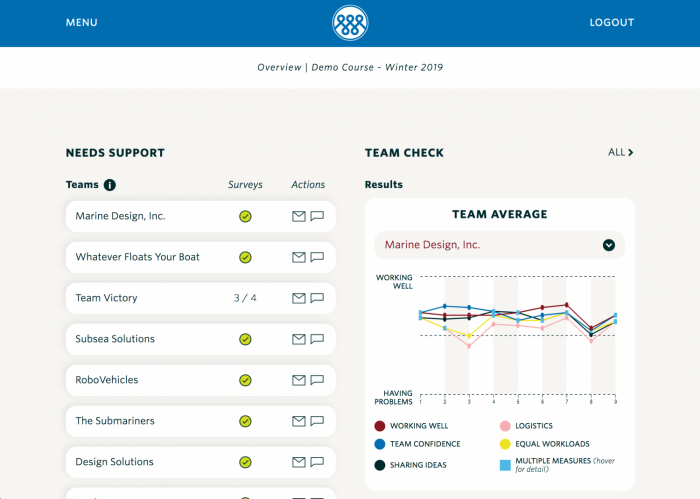 Three engineering instructors, Robin Fowler, Laura Alford, and Stephanie Sheffield, are focusing on inclusive and equitable dynamics on student teams. After a decade of co-teaching a team-based engineering course, they realized a tool might help them address tensions among student team members.
The three instructors worked with behavioral scientists, developers, and user experience designers from Academic Innovation to develop Tandem. The app is currently in its research phase and will be customized for three classes during the fall 2019 semester. After studying the experience of teams both on and off the app, it will become publicly available.
"No app will magically fix all issues surrounding team-based learning. But our aim is that Tandem will help instructors better support their students by improving teamwork experiences and encouraging equity," Fowler, Alford, and Sheffield write.