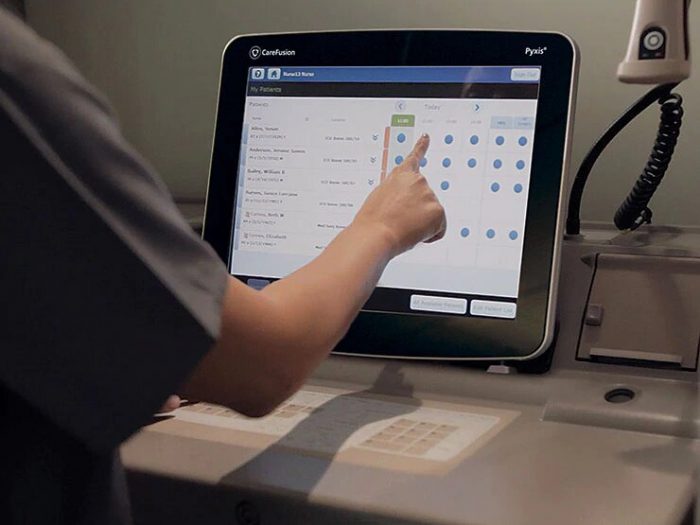 Michigan Medicine is upgrading its automated medication dispensing cabinets across the health system and ambulatory care sites. BD Pyxis, will replace Omnicell, a tool used for nearly 20 years.
Med Inn, Taubman, Cancer Center, and UH South began using BD Pyxis dispensing cabinets this month. Additional sites will go-live on a rolling basis this summer and fall.
"Once we are fully implemented, nurses will receive more data about the status of medications through the medication management process. This will improve the efficiency and safety of our medication process," said Carleen Penoza, chief nursing informatics officer.
Nearly 230 automated dispensing cabinets, 24 anesthesia workstations, and five central pharmacy carousels will be replaced.
"This is a huge initiative requiring an amazing amount of coordination between pharmacy, nursing, construction services, facilities, planning and development, and HITS," Penoza said.
Anesthesiology will begin using the new automated storage cabinets next year.
"The new anesthesia workstations will support more efficient patient care in the OR and improved management of controlled substances," Penoza said.
See a site-by-site timeline and more details on the HITS website.