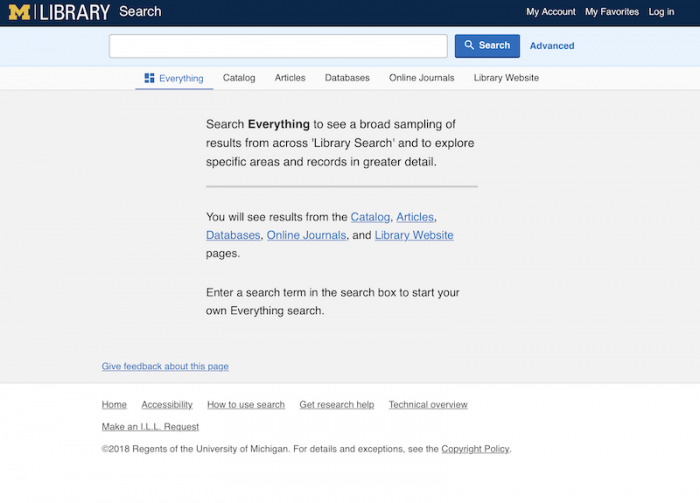 The U-M Library I.T. Division updated the Library Search site based on feedback from members of the campus community. The updates resolve bugs and improve performance and user experience. Library Search continues to offer the same functionality as previous interfaces.
Three major areas of the Library Search Cite were improved:
Citations: Library Search now offers citations in common formats and allows users to save and export citations.
Relevance ranking: The Library I.T. Division updated the indexing and ranking algorithms to improve performance and accuracy.
Documentation and Training Materials: Library Search includes site best practices and educational materials.