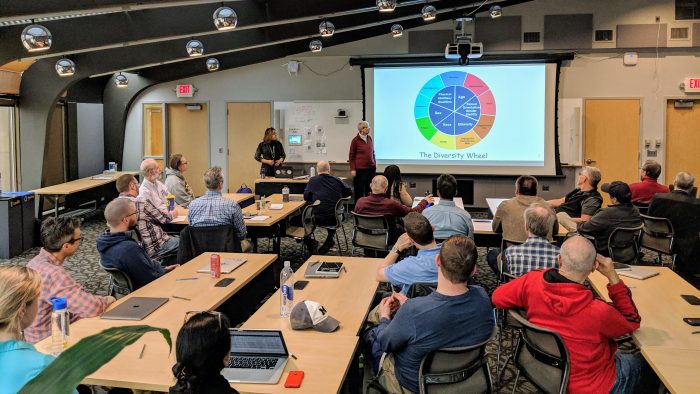 A new report on the ITS website outlines our progress to make our workplace more diverse, inclusive, and equitable. As a customer service-focused organization, DEI is important to us. We seek to educate ourselves and others, and to create shared understanding, so that we are better equipped to meet the needs of a diverse campus community.
Like other U-M units, ITS has its own five-year plan that includes strategic objectives, measures, and actions planned for each fiscal year. In our second year of implementation (fiscal year 2019), we are proud of the contributions of almost 40 volunteers.
Samples of our achievements
Over 450 DEI courses have been completed by 276 ITS staff members from March 13, 2018–April 16, 2019. We have also developed six original DEI courses.
In support of a new university policy, ITS published a set of Guiding Principles for Accessibility to ensure that people with disabilities enjoy the services we offer to campus.
A DEI "Passport" on the ITS intranet where 140 staff have completed 960 DEI-related activities and earned 277 digital stamps from October 1, 2018–April 10, 2019. (see a screenshot)
ITS Support Services collaborated with staff from HITS and U-M Library to present a poster called "DEI Tips on Improving Customer Service" at the 2018 Michigan IT Symposium.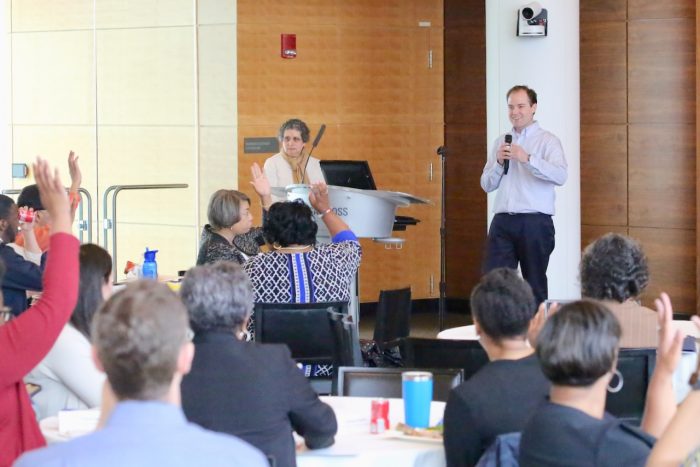 The ITS vision for DEI
We commit to diversity, equity and inclusion as a means to flourish individually, excel professionally, and advance knowledge in information technology at U-M.
We will accomplish this by fostering a climate rooted in mutual respect, drawing on intellectual strength, and producing innovative solutions from the synergy of our people.
Feedback welcome
See our complete DEI Strategic Plan and and check out our Guiding Principles for Accessibility. We'd love to hear your feedback. Send us an email at its.diversity@umich.edu.