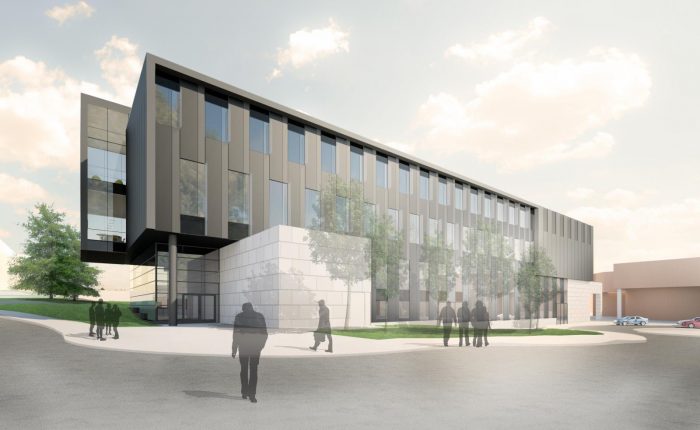 Flint Information Technology Services, in coordination with an AV consultant from the project architectural firm Harley Ellis Devereaux, is pleased to announce plans to incorporate new, interactive technologies into the new wing of the Murchie Science Building.
The additions will enable active learning in classrooms and support group collaboration in work breakout areas. Previous classroom technology models on campus have enriched the instructor's ability to present content, but students have remained passive observers.
The new model in some classrooms in the Murchie expansion will seek to change that dynamic by introducing technology that will drive the ability for students to be easily and actively involved by participating in, and at times leading, the flow of instruction and feedback. This will be an exciting endeavor! More details will be announced as plans are finalized.