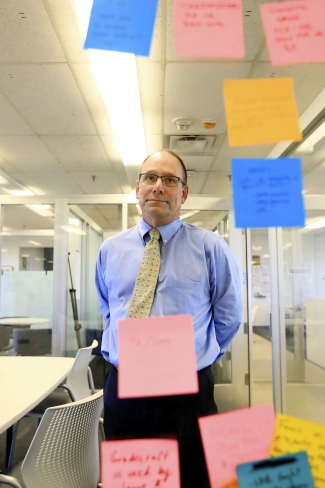 James Hilton, dean of libraries and vice provost for academic innovation at U-M, was featured in a recent article in "The Chronicle of Higher Education" about the impact and growth of Unizin, a non-profit consortium of research universities dedicated to improving learner experiences with digital teaching and learning resources.
Unizin offers members up-to-date shared learning platforms and digital resources at significant savings. But as important or more, says Hilton, is what can be learned from Unizin's capacity for data collection and analysis.
Members have access to Canvas and its associated data — not only from each member institution but also collective, anonymized data. That will increasingly enable discovery of broad trends from member institutions, as well as micro-information for every class. Combined with data on student demographics and background, it could provide a powerful tool to make predictions, spot problems, and improve pedagogy.