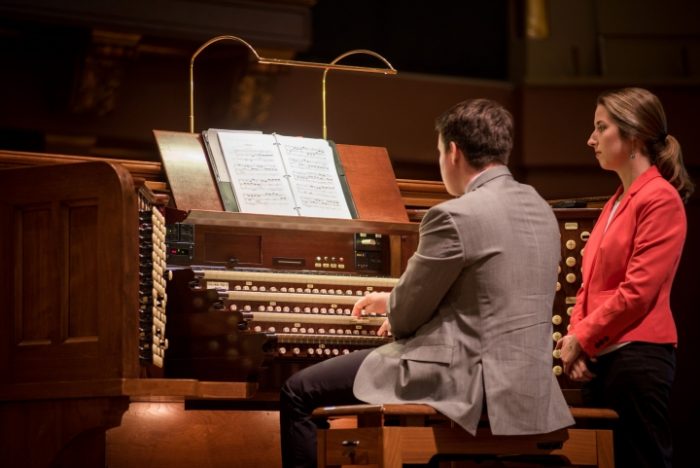 Last week, students and professors conducted live research in Hill Auditorium during a musical performance and informational presentation before nearly 200 community members. James Kibbie, chair of the School of Music, Theatre & Dance Organ Department, and Daniel Forger, professor of mathematics, received a grant from the Michigan Institute for Data Science to collaborate on the analysis of organ playing by those with varying levels of music education.
"Musicians are sometimes skeptical of math analysis and data analysis because so much of what we do is intuitive, and I hope particularly the musicians will come away with an understanding that data science can support our creativity and our intuition and challenge it," Kibbie said.
Kibbie, Forger, and their student assistants represent one of the four teams participating in MIDAS-funded Data Science of Music Challenge Initiative research this year.