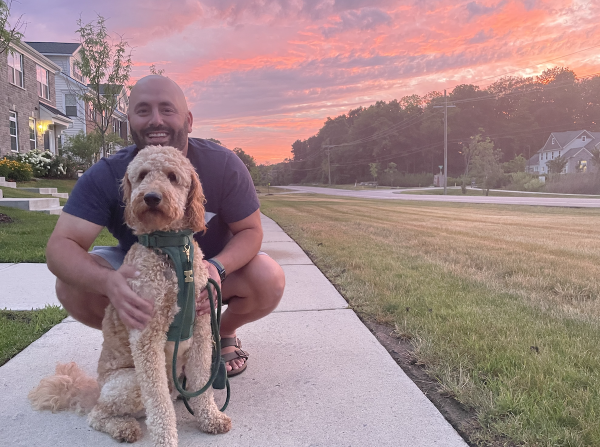 In your HITS DEI My Story interview, you mentioned the importance of telling your story as a refugee, can you share a little about that experience?
I was only four years old when we immigrated but knowing what my mom had to go through to provide us with a better life is extremely important. My mom was a single mom, with four kids, spoke no English and uprooted her entire life. I never want to take the opportunities that I've had and the life that I have now for granted as a result. Many people have easier paths in life, and many do not realize what an advantage being born and raised in the US is. I also am aware that there are many people who do not have the same opportunities that I have had, and I consider myself lucky and never want to lose sight of that.
There are so many factors that have brought me to this point of my life. I have a mom who did a great job raising me, I failed at trying to go to medical school which turned into a career in IT (and this career change has been growing ever since I made that decision) and I have a beautiful wife who is a physician who I met on her first day of college. While my journey started in Iraq during a war, I have been very fortunate to have the life that I have now.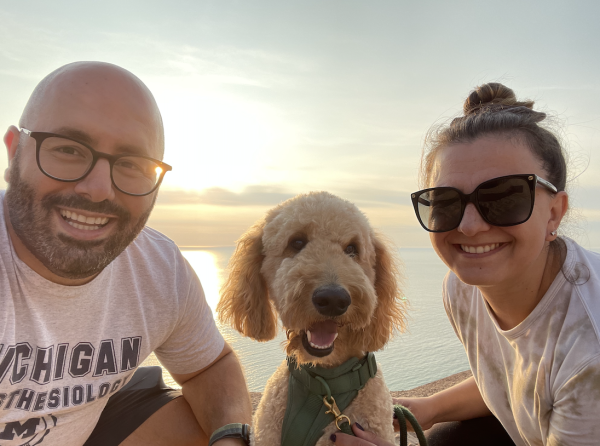 You mentioned your path getting into IT. Why don't you tell us about your current role.
My title doesn't really reflect what it is that I do on a day to day. Technically, I'm a Senior Technical Business Systems Analyst but what does that mean? My role is that I am the technical owner of Microsoft Teams and Microsoft Dynamics. I own the management of these products for Michigan Medicine. This means that I implement any changes to these products, ranging from the process of how work is done to software updates and capabilities. I am also responsible when things break or if the product is down to quickly manage the issues and bring the products back to an operational state.
I've worked at Michigan Medicine for three years. Originally, I started as Business Systems Intermediate, so not as technical as my position now. My responsibilities mainly revolved around operations of software and managing incidents that would come beyond the Service Desk to our group. Time is really flying by; I can't believe that I've been working here for three years already. I will say that along the way, I have had great mentorship, and this really drives me to continue my work here.
How has your work impacted the university?
My director recently asked me this question. We are a very interactive group. We meet Monday-Thursday for a daily team meeting. We also have a monthly engagement meeting to talk about how we are doing in and outside of work. We communicate with each other a lot. She asked if I think my work affects the organization. As I mentioned previously, I am the technical owner/product owner of Microsoft Teams and Microsoft Dynamics. Yes, I do believe my work has an impact here. Microsoft Teams is the default communication software for messaging at Michigan Medicine. Microsoft Teams replaced our old messaging software (Skype) goes beyond just messaging and calling. We are a small group that manages software available to our entire organization, consisting of about 54,000 users. I do want to be clear that when I say "my work" I really mean the work of my team. We all help each other when a problem arises and it's this teamwork that allows me to provide this impact to the organization.
I'd like to ask about your life outside of work. How did your love for golf begin, and what else do you like to do in your spare time?
During COVID, it was hard to find activities that would allow social distancing, but it was something that I started and have not been able to stop since. It's an obsession that my wife probably wishes I was never exposed to (just kidding…). I would happily change the trajectory of my career again and play golf for a living. I spent a lot of time watching YouTube videos, practicing at home however possible, taking lessons, practicing on the range and now being able to play with friends. It's honestly the most frustrating and most enjoyable game in the world. You can be out there for three hours and have a horrible day and then hit one good shot and it just brings you right back in it. It is amazing how good of a sport it is.
I'm very much my mother's son. My mom is very much an open door, loves to host type of person. It's like, if you bring seven extra people to dinner, it's fine. She cooks for an army, anyway. That's the same thing we do here. I love to cook and enjoy cooking for other people and my wife loves to host any event she can.
I also love to travel and one of my absolute favorite trips every year is a group trip that we go on. When my wife was in residency at Michigan Medicine, we both became great friends with a group of her co-residents and their significant others. They live all over the country now so we plan one trip when we can all get together and reconnect. It has been a blast to go on these trips.
Lastly, we got a puppy in during the pandemic – I was never a pet person before, but I've totally converted now. I can talk about him all day and show photos and share stories of Beau.