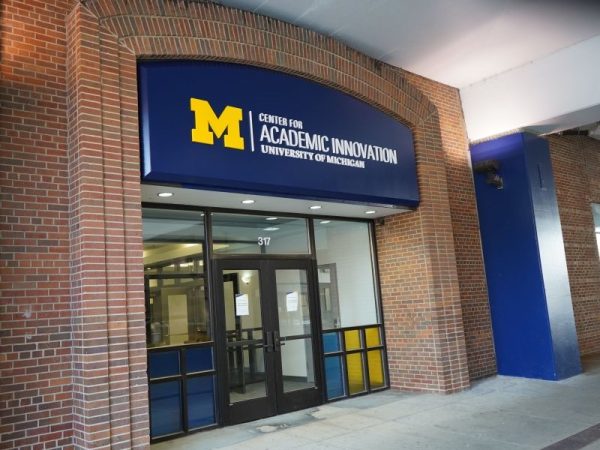 The Center for Academic Innovation will host two open houses in September at its new location at 317 Maynard Street near central campus so University of Michigan faculty, students and staff can learn about the center and tour the new facility. The open houses will be held on Sept. 20 and Sept. 27 and feature a walking tour of the building, educational and extended reality technology demonstrations, light refreshments, and an opportunity to talk to staff to learn more about the center's work.
The center's Maynard Street location features several production studios for the creation of open online learning opportunities, including a new virtual production studio that will allow for the creation of digital learning experiences that use interactive technology, including mixed-, augmented-, and virtual-reality components.
"The new virtual production studio is the first in the country explicitly designed to serve the needs of an entire university community," DeVaney said. "It will allow us to create powerful new immersive learning experiences in partnership with faculty across campus and also with external organizations committed to improving workforce development and lifelong learning."
The center is also home to teams working on technology that promotes student success and equity, learning innovation in for-credit and noncredit online and hybrid programs, and educational research and policy. The new facility offers spaces for collaboration with large and small groups of partners in person or in hybrid meetings.