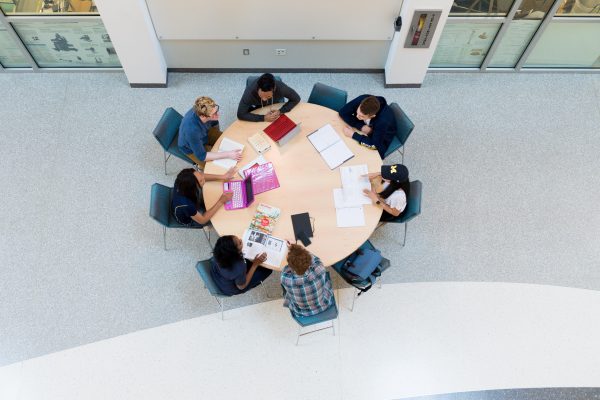 The Center for Academic Innovation is providing funding and support to thirteen new projects aimed at helping implement educational technologies at the University of Michigan-Ann Arbor as well as other global learning communities. The funded projects will include support for pre-college programs and residential U-M courses in both hybrid and online learning models.
The thirteen projects will receive technical and implementation support from the CAI, as well as up to $5,000 each in funds for course materials, software, student support, and more.
For a second consecutive year, the center will be using the Academic Innovation Fund (AIF), established in 2014, to support the teams, provide opportunities for student success and provide more equitable course outcomes, all through the adoption of educational technology and tools.
"We are really encouraged by the wide range of tools and use cases we saw in the applications and the variety of projects we were able to fund," said the center's software portfolio manager, Kyle Small. "These tools will be used to help students, faculty and staff in the classroom, in hybrid and online environments. It also demonstrates how empowering learners through technology is a crucial part of our university's blended future."
A few of the adopted tools include exam prep tool Problem Roulette, learning platform GradeCraft, group work platform Tandem, and professional writing tool Lettersmith. These are just a few of the tools developed, in partnership with other faculty innovators, by Educational Technology at CAI.
One of the funded projects, Intend-to-Attend, will utilize many of these tools to teach younger and pre-college students about educational opportunities after high school, such as four-year institutions, community college, or trade school. The Intend-to-Attend team will also help students use LetterSmith to build their writing skills for college essays and provide access to ECoach for college coaching.
Other tools such as Tandem, which will be used by two projects this cycle, have been updated and made available through a call for adoption for the first time. "The tool has a new level of maturity," Small said, "and we're excited to start working with new partners."
The full list of teams and projects receiving adoption funds and support is available in the full article from the Center for Academic Innovation's newsletter, 13 Educational Technology Projects Receive Funding, Implementation Support, by Sean Corp.

Article summarized from the Center for Academic Innovation: 13 Educational Technology Projects Receive Funding, Implementation Support.