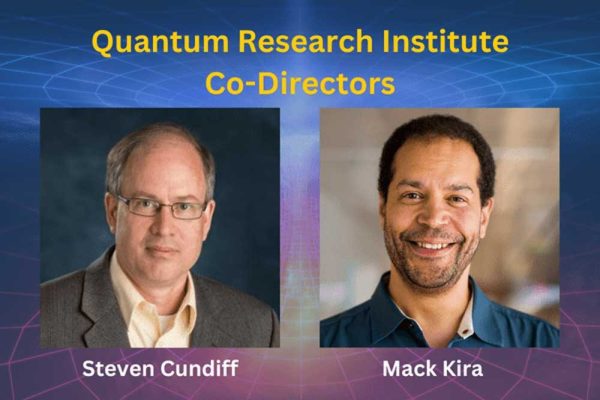 The University of Michigan recently launched the Quantum Research Institute, a $55-million project to further the development of quantum research and its applications in education.
The project will recruit a potential eight new faculty members to U-M's existing expertise, combining physicists, electrical engineers, computer and materials scientists and more.
Funding for the QRI also brings lab space in which U-M faculty and fellows will be able to work with government and industry partners, supported by the Office of the Provost and led by the Office of the Vice President for Research, the College of Engineering and the College of Literature, Science, and the Arts.
The institute will be co-directed by Harrison M. Randall Collegiate Professor of Physics Dr. Steven Cundiff and professor of electrical engineering and computer science Mack Kira. Combined, the two have published multiple books and over 300 scholarly publications pertaining to quantum science and technologies, some of which they collaborated on together.
Cundiff and Kira also aided in creating the Midwest Quantum Collaboratory in 2022 in order to increase collaboration amongst quantum researchers from U-M, Michigan State and Purdue universities.
The QRI will help to further U-M's existing strengths in quantum materials and quantum light research. It will also host a research incubator to provide services and resources such as seed funding to faculty, allowing them to compete for large-scale external grants that will aid in the advancement of research ideas.
Article summarized from the Office of the Vice President for Communications: $55M quantum institute launches at U-M to accelerate research, education.