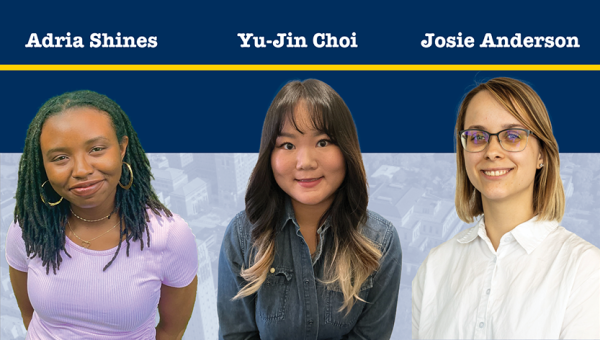 Under the guidance of Kat Hanchon, an ITS Marketing Communications Specialist, three ITS 2023 summer interns, Adria Shines, Yu-Jin Choi and Josephine Anderson, have worked to publish the first chapter of a weekly newsletter on LinkedIn.
In the coming weeks, Interns Telling Stories will share stories from executive directors, features on in-progress ITS Projects and services center heroes, and spotlight services offered by ITS.
Be sure to subscribe to the newsletter on LinkedIn so you don't miss out!