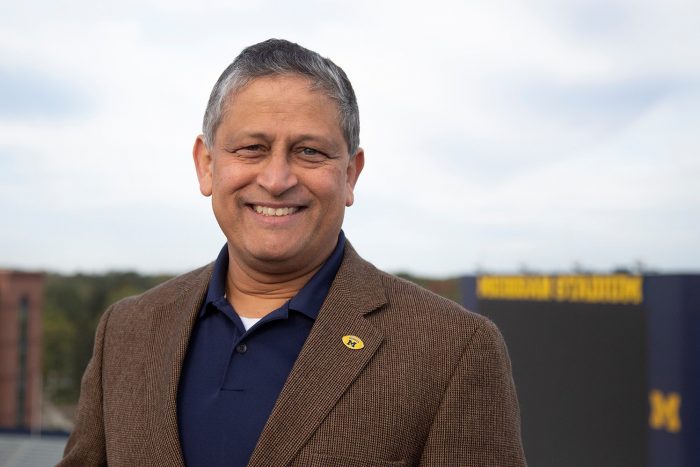 Greetings, everyone.
I send heartfelt congratulations to the Class of 2023, and to all parents of new graduates! The amount of pride, excitement, and celebration that filled the Big House at the commencement ceremony was truly wonderful. The remarks delivered by commencement speaker Wynton Marsalis were strong and powerful. He called for graduates to be brave leaders, critical thinkers, and spark change. I encourage you to watch his full speech, if you haven't already, and share your thoughts. I also attended the College of Engineering ceremony. It was truly wonderful connecting with the graduates and wishing them the best in the next phase of their journey.
This month, we are welcoming 50 interns, including nine returning fellows, to the ITS Internship program. This year, the cohort also has intern positions with LSA Technology Services, Dental Informatics, Office of University Development, Shared Services Center, and Michigan Medicine: Information Assurance. This partnership provides a rich educational experience for our wonderful students that shows the holistic perspective of working in IT at a major university. I hope this program is a rewarding experience for all of the colleagues who will be working with and learning from our interns this summer.
If you haven't already, I encourage you to use Shibboleth instead of Cosign to sign into your services. The deadline of June 2023 to stop using Cosign is fast approaching. The ITS project team is ready to help you. They are offering a drop-in support lab on June 20, as well as the Cosign Retirement communications toolkit.
On a personal note, Mother's Day is just around the corner. I am so grateful that I learned from my mother that everyone is a teacher. I see a teacher in each one of you. Each time we talk, I learn something new from you. What do you want to teach me today? Reach out any time. I love to hear from you.
Thank you to everyone for your hard work and all you do to support this amazing institution. Please take time to enjoy time with family, and continue to check in on your colleagues and friends. A simple hello can make all the difference.
With gratitude,
Ravi
Ravi Pendse PhD
Vice President for Information Technology and Chief Information Officer
University of Michigan
rpendse@umich.edu