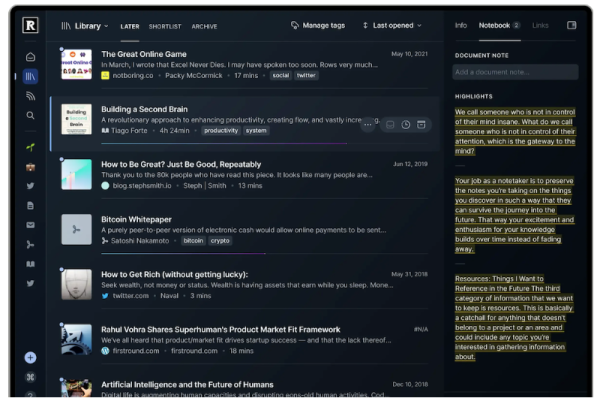 This month's Tech Tip is a "read later" service that I've really begun to enjoy lately: Readwise Reader. There are many of these types of apps available, but this one includes a number of unique features and an excellent interface. It aims to streamline your reading by bringing all of your articles, books, and highlights from various sources into a single location. Reader includes a fantastic text-to-speech feature that can read your saved articles back to you using a computer-generated voice that is surprisingly natural-sounding. This feature is particularly useful for anyone who wants to revisit their favorite passages or catch up on reading while on-the-go. Other unique features include a ChatGPT-powered tool to summarize articles or generate thought-provoking questions, and a daily/weekly email resurfacing quotes and highlights from everything you've read.
The service includes a 30-day free trial, then you may sign up for a 50% educational discount and lock-in the current beta pricing.
What "read later" service are you using? What are its best features? Please share in the comments below!
Have a cool app, tool, or tech tip you'd like to share? Contact Chase Masters. Please note that Tech Tips are personal recommendations and might not be officially endorsed or supported by U-M.