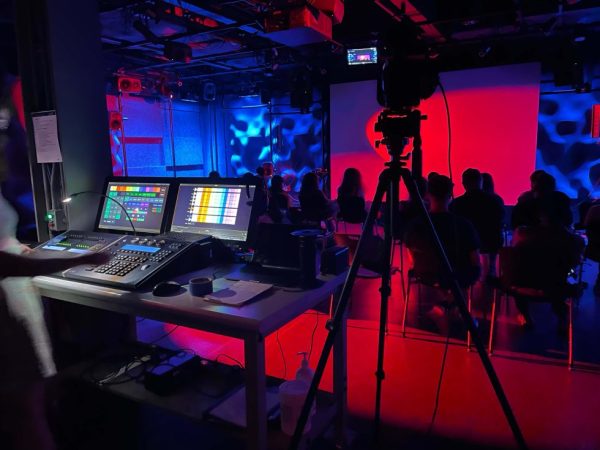 The field of music technology has long been male dominated. A 2022 report on the music industry from the USC Annenberg Inclusion Initiative found that, over a 10-year period (2012–21), male producers outnumbered female producers 35 to 1.
After reviewing relevant research and engaging in community conversations and focus groups with students, School of Music, Theater & Dance (SMTD) faculty members found that the imbalance took root much earlier in students' lives than expected: girls in middle and high school were not seeing music technology as a field of study for them.
To mitigate that imbalance, SMTD's Department of Performing Arts Technology (PAT) launched the Girls in Music & Technology (GiMaT) camp in 2017. Topics included electronic music performance and composition, music production, computer programming, and lighting design. Guest artists and researchers are also invited to speak to students. GiMaT students come away with portfolio content, essential for those interested in applying to university degree programs in performing arts technology.
GiMaT director Zeynep Özcan, Ph.D., lecturer, said that students do not need to bring any technology equipment. The camp provides headphones, MIDI controllers, audio interfaces, software, and hardware. The camp is open to all but focuses on encouraging girls' participation in music technology. Özcan said, "We have one of the lowest tuition fees for a two-week-long college day camp at one of the top institutions in the nation, which is a point of pride." Scholarships are also available.
The camp is sponsored by Cycling '74. Permanent Academic Max 8 licenses ($250 value) will be given to students.
Check out the full article on the SMTD Muse magazine website.