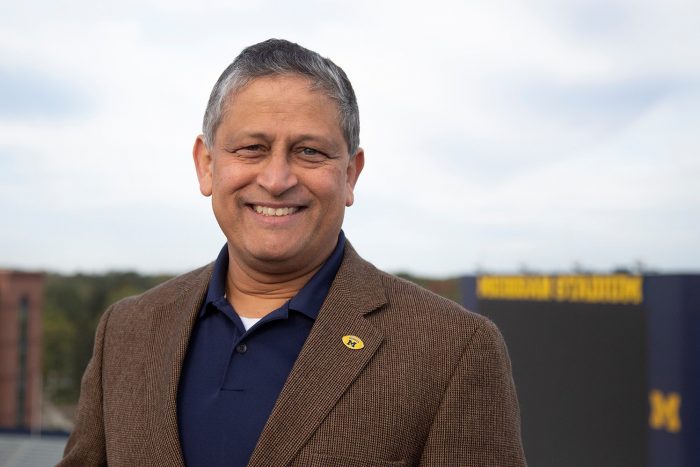 Greetings, everyone. I hope your new year is off to a healthy and strong start.
Over the past few weeks, I have reflected on how far we have come together as one community over the past few years. Our community has evolved together in how we support one another and how we show up to support this amazing institution that we are all a part of. Looking at the entire Michigan IT community, we offer stronger services and have a stronger relationship with the incredible students, faculty and staff that we serve every day.
Our vision is to make the University of Michigan a leader in the appropriate use of technology among its peers and beyond has remained strong throughout so much change. During this time, our vision has been tested by a sudden shift to remote operations, a new demand for hybrid modalities of collaboration, and an accelerated desire for flexible digital tools and solutions.
Join me in looking ahead to the future. What is something new that we can do this year to ensure we work together towards our vision? What is something that we have typically done that we should reevaluate to simplify? I love hearing your ideas.
One critical action that will remain at the forefront of what we do as technologists is embracing diversity, equity and inclusion in all that we do. I observed MLK Day by virtually attending the Symposium Memorial Keynote Lecture. If you were not able to attend, I encourage you to watch the recording. All of the speakers and the panelists were thought provoking and informative. How do you prioritize DEI in your work? What are new ways we can learn from each other?
I am looking forward to a bright 2023. Please take time and reach out to a colleague or a friend. A simple hello will make a positive difference to another person. I am grateful to be a member of this supportive and dedicated community.
With gratitude,
Ravi
Ravi Pendse PhD
Vice President for Information Technology and Chief Information Officer
University of Michigan
rpendse@umich.edu