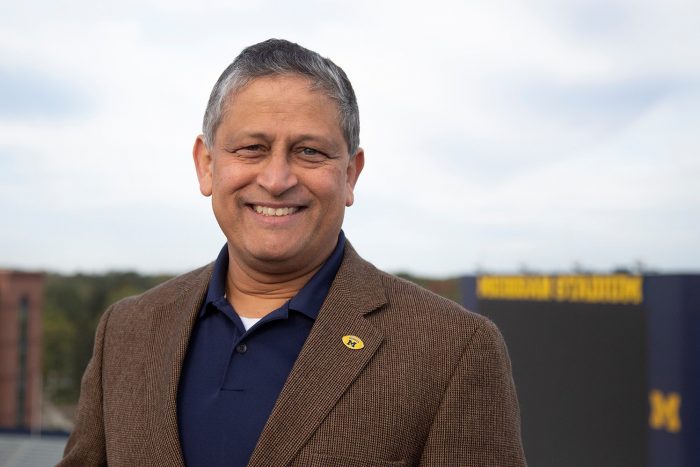 Greetings, everyone,
Join me and hundreds of your colleagues on November 16–17 at this year's Michigan IT Symposium. The amount of creativity and innovation that this event will showcase is truly amazing. There is so much to learn from all of the staff who make up this incredible Michigan IT community. Registration is now open.
The two-day event offers both online and in-person components so that everyone who wants to join is able to participate. This flexible, hybrid approach is designed to be inclusive so that everyone has an opportunity to join regardless of location.
This year's theme, "Helping Shape the Future of Learning, Research, and Care," brings to the forefront the many ways we as technology professionals can affect change—designing, evolving, and adapting technology—to create innovative solutions and opportunities for new discoveries. I see members of our community doing this work every day in so much of what we do. We are leading in this space.
Last month, I joined other IT leaders from across the university to speak at the Technology Leadership Community of Practice meeting. I had the privilege of sharing my leadership journey story with many members of this group. As I reflect back on the symposium theme, I am interested in hearing about your leadership journey. What have you learned along the way that you can share with your colleagues? What do you need to be successful on your journey?
I wish you all a restful Thanksgiving. I am grateful for all of you and the creative, innovative spirit you bring to your work. Take time to recharge and spend time with the people you care about. As always, please take a moment to reach out to a family member, friend, or colleague, and I will do the same. A simple hello will make a positive difference to someone else.
With gratitude,
Ravi
Ravi Pendse PhD
Vice President for Information Technology and Chief Information Officer
University of Michigan
rpendse@umich.edu