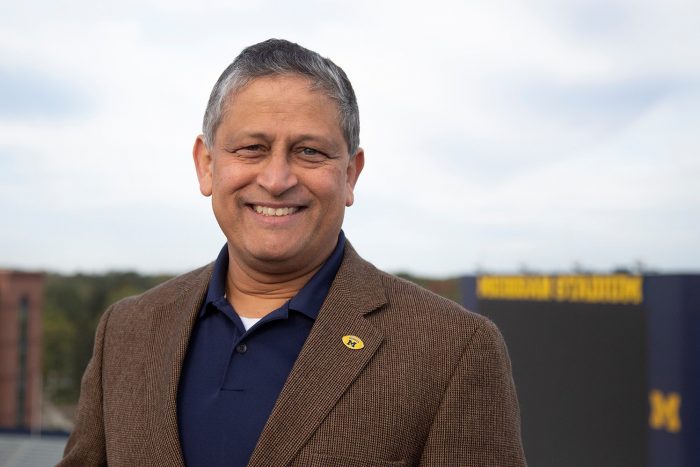 Greetings, everyone,
I hope your week is going well. The fall semester is well underway, and everyone in the Michigan IT community is in full force supporting our hardworking students, faculty, and staff. We have pulled together and kicked off another successful start to a new academic year. Know that your work day in and day out makes a difference to so many on campus.
October is National Cybersecurity Awareness Month, and the ITS Information Assurance team is leading the celebration for the university. Check out their full list of activities to find something that fits your schedule and interest area — from virtual events and featured resources, there is something for everyone. Save some time on your calendar for the annual Security at University of Michigan IT (SUMIT) keynote speaker on Tuesday, October 25, 11 a.m.-noon.
I am looking forward to the ninth annual Michigan IT Symposium on November 16-17. An outstanding 35 proposals for presentations and posters were submitted to be part of the event. I am looking forward to learning from all of you at the event. Save the time in your calendars now, and look for the registration information later this month.
We had a fantastic turnout last week for the Distinguished Lecture Series: Leadership in Technology event with Toomas Hendrik Ilves, who is the former president of Estonia from 2006-16. The discussion centered around digital governance and cyber security, and his experience leading Estonia as it became one of the most digitally advanced nations. Don't miss the event recap and recording if you weren't able to join us live or wish to revisit the conversation.
On behalf of the entire Michigan IT community, I want to thank President Mary Sue Coleman for her dedication and leadership over the past year. It was an honor to work with her in serving this amazing institution. I am excited to welcome President-elect Santa Ono and his student and community-focused leadership style to campus in a couple weeks.
Please continue to reach out to a colleague, a family member, or a friend. Reaching out can really make a difference in someone's day. Thank you for all that you do. I am grateful.
With gratitude,
Ravi
Ravi Pendse PhD
Vice President for Information Technology and Chief Information Officer
University of Michigan
rpendse@umich.edu