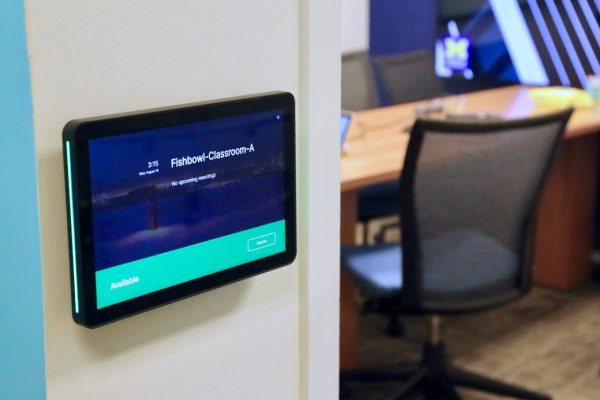 Schedule Displays are now available for order through the Tech Shop. Schedule Displays are small, interactive touch panels that allow users to see what meetings are coming up in a specific space.
These Schedule Displays are compact and simple to install. Licensing is covered at no additional cost. All you need to do is purchase the display and install it. Hardware can be mounted outside most any room, too.
About Schedule Displays
The service provides:
No-cost licensing.
A pre-configured hardware and software package that is simple to install and set up.
Ongoing software maintenance with new vendor releases and automatic updates.
Single, consistent experience across all scheduling displays deployed for U-M.
Google Calendar and M-Pathways calendar integrations available.
Each unit that purchases Schedule Displays is responsible for providing first-level support to the devices. After troubleshooting, if the unit contact for the room still needs help to resolve an issue, they can contact the ITS Schedule Displays team.
Get started with a Schedule Display
If you would like to order a Schedule Display, review the getting started page for the service.
If you are interested in learning more about Schedule Displays, visit the service web site or submit a request for a consultation with the Schedule Displays team.