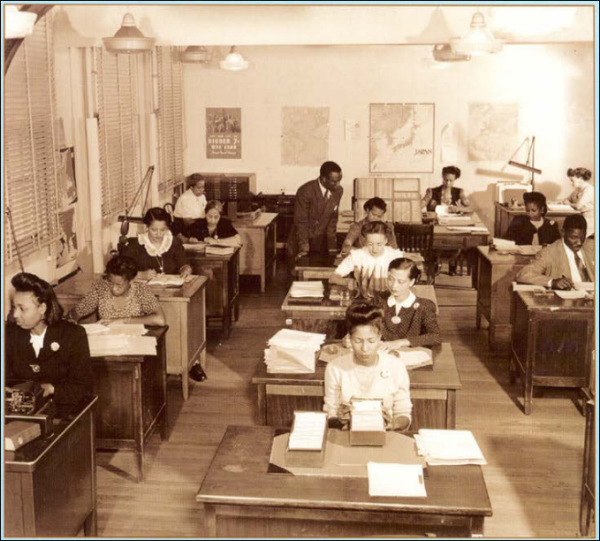 African Americans have served in the U.S. military since the revolutionary war, although the armed forces were not officially desegregated until 1948. Unfortunately, their service is all too often downplayed or not prominently known. One story that deserves highlighting is the cryptologic work done by William Coffee in the agency that would eventually become the NSA.
Mr. Coffee began in a messenger's position delivering secure messages between security analysts in different wings of the building or different buildings in the agency's facilities. Coffee was moved to a new position as a cryptographic clerk, eventually being tasked with recruiting other men and women of color with skills appropriate for cryptologic work. Mr. Coffee successfully recruited over 100 African American scholars, linguists, and analysts for the agency known today as the National Security Agency.
This recruitment effort marked the first of its kind in the U.S. intelligence services. Mr. Coffee was a pioneer in breaking barriers of racial discrimination and was awarded the Commendation for Meritorious Civilian service for his leadership in deciphering encrypted messages.
For more information on African Americans' contribution to cryptography, consider reading The Invisible Cryptologist: African-Americans, WWII to 1956. The author, Jeannette Williams, details the story of Mr. Coffee and personal accounts of other African American pioneers, their contribution in cryptology, and the racial tensions in the US Armed Forces that also characterized the African American experience in the U.S. at that time.