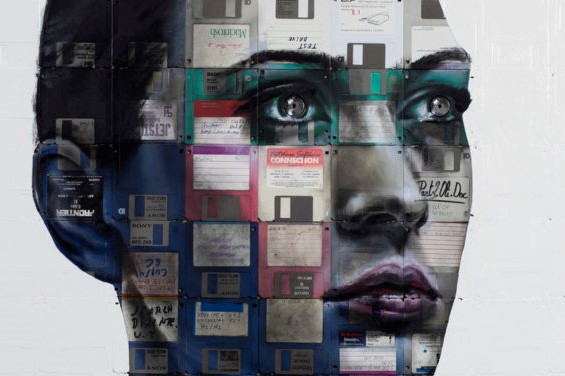 ITS Information Assurance kicked off Data Privacy Month with a presentation on Privacy in Higher Education by Autumm Caines, instructional designer at UM-Dearborn's Hub for Teaching and Learning Resources. Autumm set the stage for an engaging Zoom session by using compelling examples to shine the light on inherent issues associated with algorithmic profiling and predictive technology.
She introduced the story of Robert McDaniel and the online cheating scandal at Dartmouth Medical School to provoke deeper thinking about the power of the technological solutions on which we increasingly rely: does technology predict outcomes or direct them?
Autumm shared her experience with learning management systems and discussed how student data is being used to make success predictions. Although the intentions behind analyzing learning data may be to help at-risk students, we must avoid risks associated with tracking or profiling students. At U-M, ITS Information Assurance (IA) led an effort, in partnership with the Center for Academic Innovation and the Registrar's Office, to develop among the first sets of university learning analytics guiding principles to address such risks. 
Try playing a game called "Data, Privacy, and Identity Drag and Drop Cards" with your team to learn about people's range of tolerance for information disclosure.
Autumm also brought privacy to the personal level. Attendees had an opportunity to provide their own definitions of privacy and try their hand at a game called "Data, Privacy, and Identify Drag and Drop Cards." The group's engagement showcased how differently everyone felt about the extent to which data points from their life should be collected, stored, analyzed, and shared.
Examples from the game included thinking about one's own Netflix watch history. Opinions ranged from "sure, make it public, I don't watch anything I'm ashamed of someone seeing…at least on Netflix"), to one's own gait pattern, i.e., the way one walks ("nope, leave that alone, do not share that!"). Take the time to play this game with your team to see first-hand the range of people's tolerance for information disclosure.
Finally, Autumm explored the tension between transactional and transformational education and how technology factors into the pedagogical methods supporting these approaches. She explained that when education is just about the transfer of knowledge from an expert to a novice, what Paulo Freire refers to as the "Banking model of education," technology can easily become too central to the learning experience: dictating how knowledge is transferred from professor to students and normalizing the required use of software.
On the other hand, in transformational education that recognizes student agency and promotes student ownership over the learning process, technology is no more than an enabler of the academic experience. Autumm's advice on the subject: use technology where it meets the pedagogical needs, rather than trying to adapt pedagogy to the functions the technology offers. But she warns that this is easier said than done, and points out that we need to critically evaluate tools for hidden biases and unfair power dynamics before using them with students.
This eye-opening presentation was an exciting way to kick off the annual Privacy@Michigan event series, co-sponsored by Information and Technology Services and the School of Information. It challenged the audience to consider difficult questions and encouraged us, as faculty and staff at U-M, to think more deeply about what privacy in higher education truly means and promote privacy awareness among students.