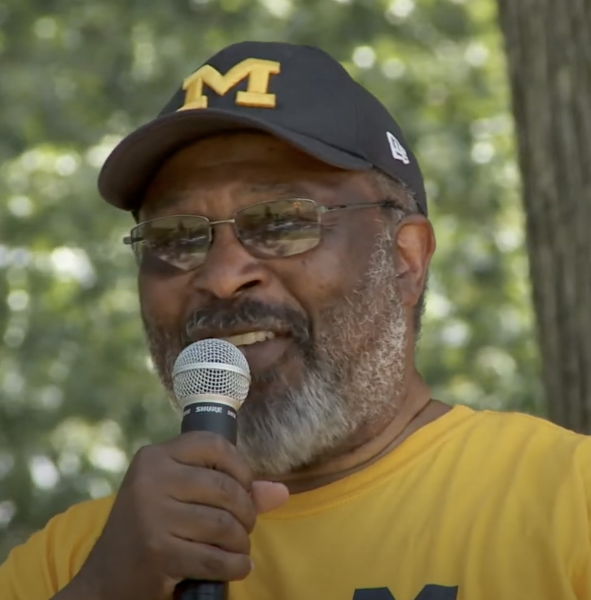 From Kentucky bluegrass "noodlin' and doodlin'" to Louisiana Zydeco to German hurdy-gurdy to East European Klezmer to Indian Manipuri dancing to Native American pow wows, and much more, the Michigan Musical Heritage Project has been documenting Michigan's folk history and culture since 2014.
The project is led by ethnomusicologist Lester P. Monts, Arthur F. Thurnau professor emeritus of music, who began his musical journey as an orchestral trumpet player in elementary school. He furthered his depth of skill and knowledge by earning both his bachelor's and master's degrees in trumpet performance, and also pursued a fellowship in ethnomusicology which included traveling to Liberia and Sierra Leone in West Africa.
He went on to teach college-level music appreciation courses on non-western music at a college in Pennsylvania. That's when Monts' interest in ethnomusicology really began. Monts has embraced the study of music from the cultural and social aspects of the people who make it ever since. "Music brings people together; it has the power to create community, and we witnessed this occurring throughout our many journeys around the state."
Monts uses his charm, passion, likeability, and keen musical knowledge to cultivate trust with his interviewees. He has been able to capture more than 400 hours of audio and video data over the years, for a total of 80 terabytes. Monts believes this to be the most extensive collection of Michigan folks music in the state, and that U-M is the right place to house this collection.
With a videography crew made up of U-M alumni, Monts travels all over the state to record performances at folk music festivals, powwows, and jam sessions.
"The creative talents of the state's outstanding musicians must be preserved, not only for my research but for that of others as well. If properly preserved, I'm confident that in the future, the ethnomusicology program and the American Cultures department will find these data provide important insights into Michigan's diverse musical heritage," said Monts.
How technology supports this project
Monts' crew includes a strong partnership with Tom Bray, converging technologies consultant and adjunct assistant professor of Art and Design, Penny W. Stamps School of Art and Design. Bray has been instrumental in pairing the right technology for the long-term preservation of this collection, which includes converting older footage to digital media.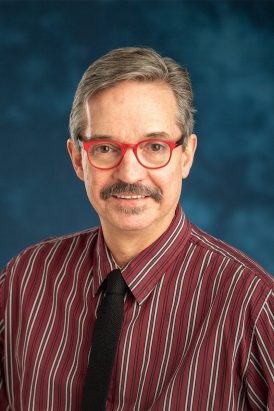 Bray has been helping Monts convert older technologies, such as VHS, 8mm, and high-8 video, to digital files. The files are both compressed and uncompressed, and are very large and of high-resolution.
All of this wonderful and important audio and video footage needs to be preserved somewhere. But where do you turn when you have 80 terabytes of data? Monts said, "I've been desperately searching for a way to archive the video data collected under the auspices of the Michigan Musical Heritage Project."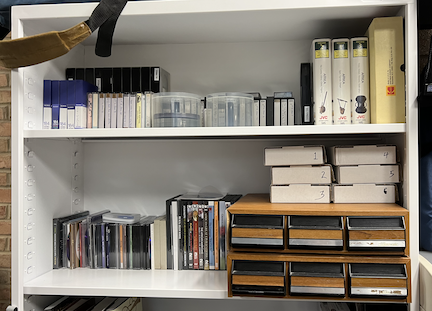 Enter the U-M Research Computing Package (UMRCP) and the team from Advanced Research Computing (ARC), a division of Information and Technology Services. The UMRCP offers researchers across all campuses several resources at no additional cost, including 100 terabytes of long-term storage.
Bray said, "I had to read the UMRCP email announcement twice because I couldn't believe my eyes. I was so excited that ITS and the university are supporting researchers in this way. We jumped on this opportunity right away."
ARC Director Brock Palen is excited about this work, too. "This is super interesting, and not like the usual types of research ARC normally sees, like climate and genomics. We're happy to help Dr. Monts and Mr. Bray, and anyone who needs it, anytime. The archive is intentionally built for holding large-volume, raw data such as 4k video, and we are proud to be their go-to for this important cultural preservation project."
ARC replicates and encrypts in two secure locations that are miles apart, so those who use ARC services will not have to worry about crashes that they might experience if they are using their own equipment. The UMRCP also includes technical expertise by talented ARC staff to further remove barriers so researchers can do what they do best.
Monts and Bray also leverage the university's network and WiFi services to transfer the files from their studio in the Duderstadt Center to storage. The network is designed to minimize bottlenecks so that data transfers quickly and efficiently.
Dr. Monts said, "Although the pandemic temporarily disrupted my plans to complete the video documentary, I take solace in knowing that the many hours of data we collected is in a much safer environment than we had. The UMRCP storage resource is truly a boon!"
Related links