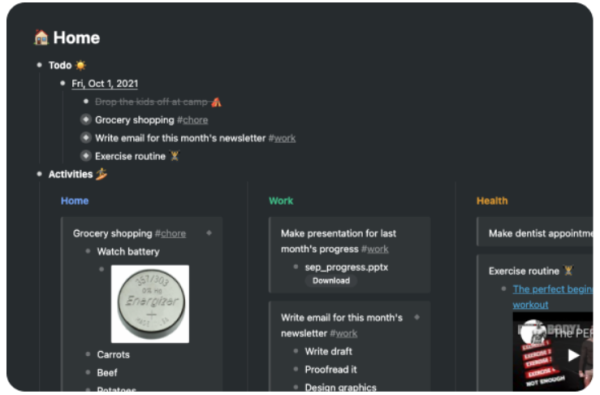 Welcome to this month's Tech Tip! For November, I'm sharing a productivity tool that I'm surprised I haven't shared yet: Workflowy. I've used it off and on for many years. It can help you capture notes, develop to do lists, and supports sharing, which can be useful for project management. The developers found a sweet spot between simplicity and functionality, so if you feel overwhelmed with other, similar tools, this one could be for you. Free and paid versions are available, and it synchronizes between devices. Check out their website for more information!
What tool(s) do you use to take notes and manage your projects? Please share them in the comments below!
---
Have a cool app, tool, or tech tip you'd like to share? Contact Chase Masters. Please note that Tech Tips are personal recommendations and might not be officially endorsed or supported by U-M.