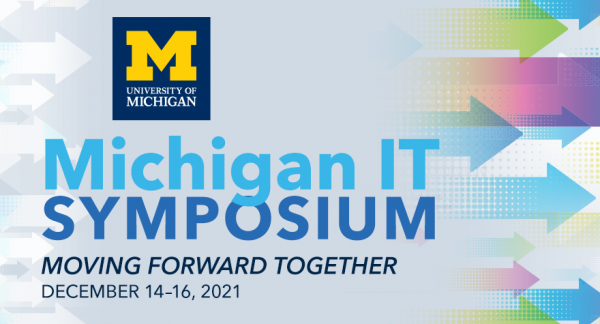 The deadline to submit poster and presentation proposals for the 2021 Michigan IT Symposium has been extended to Friday, October 8. Consider the projects and topics you or your team could share with the greater U-M IT community. Take advantage of this opportunity to showcase the accomplishments and the IT solutions to the challenges faced during the pandemic.
The 2021 Michigan IT Symposium will be held virtually December 14–16 and looks to celebrate and share the innovations that have taken place across all of our campuses the past year as we keep the momentum moving forward together.
Submit a proposal application by the end of the day, Friday, October 8.