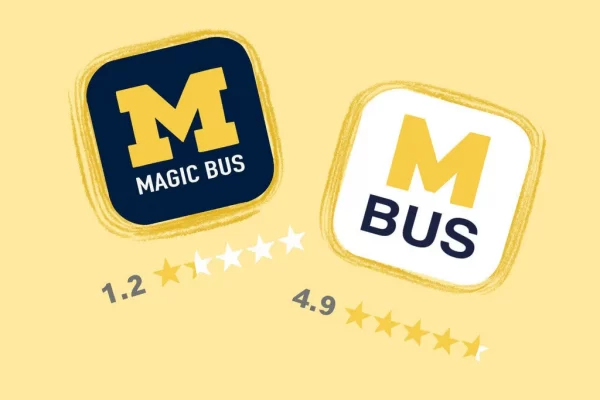 Engineering freshman Efe Akinci designed and programmed an unofficial app — M-Bus — that tracks when buses arrive in real-time.
Akinci said, "I wanted to make my own so that when I came (to Michigan) I would be able to find bus stops and buses and have a better experience with it."
Akinci said he spent two weeks creating the app and then made it available for download on the App Store and Google Play. Akinci then shared his app with close friends and posted to the U-M subreddit promoting his app. Soon enough, downloads for the app began to increase.
"I was expecting like twenty or thirty people to download it," Ackinci said. "And then the first day I launched it, I think about 650 people downloaded it, which I was not expecting. I hadn't made the app to handle that, and the app crashed on its first day."
Since then, Akinci has reworked the app to avoid crashes.
The M-Bus app relies on Application Programming Interface data that the university acquired through its 2020 contract with Clever Devices, the supplier that facilitated the switch from the previous university-affiliated app Double Map to Magic Bus. Akinci said he uses the same data the university uses, ensuring the app's accuracy.
Akinci said he plans to change the app so that each time the university updates its bus routes, the app automatically adds the new routes without requiring users to update their app to the newest version. 
Since launching in August, Akinci's M-Bus has garnered 57 ratings on the Apple App Store, with an average rating of 4.9 stars as of Sept. 8. 
Read the full article about the bus app in the Michigan Daily.