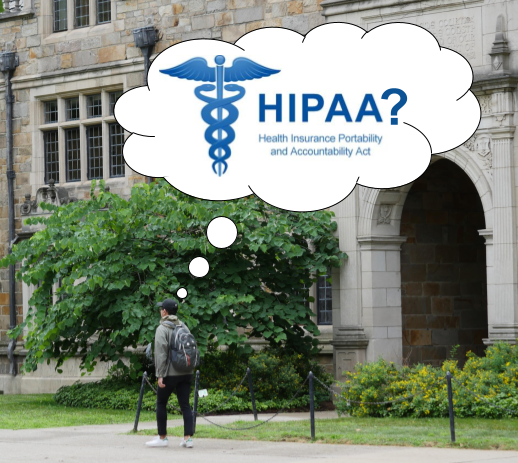 Do people in your unit need training on meeting HIPAA requirements for working with Protected Health Information (PHI)? A new eLearning course in My LINC covers how to appropriately handle PHI in accordance with the Health Insurance Portability and Accountability Act (HIPAA). HIPAA provides privacy and security rules that govern how PHI is collected, disclosed, and secured.
For the past eight years, Information and Technology Services (ITS) has required its staff members to complete an ITS-specific version of HIPAA training. The new ITSE110: HIPAA and Protected Health Information: What U-M Staff Need to Know (in My LINC) is a revised version of that training that is applicable to anyone at U-M who may have access to PHI. Anyone with access to My LINC can take the course. U-M units can request that My LINC assign the course to individuals based on Human Resources data such as Department Org Group and Jobcode.
Email ia.training@umich.edu for more information and to get started with this option.