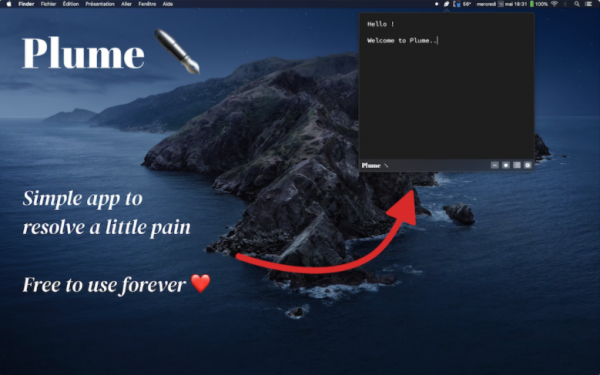 Welcome to another Tech Tip! This month, I am sharing a Mac tool that I found recently while looking for a better way to save snippets of text for use later: Plume.
I've occasionally used the built-in Stickies app, but found that it can quickly get messy. I also use a clipboard manager, but that serves a different purpose for me. After trying a number of options, I settled on Plume and it's been running on my computers ever since.
If you'd like quick, easy access to a sticky note-like tool from your Mac's menu bar, this app may be for you! It has a minimalist interface (Tip: You can hide all buttons/the logo in Minimalist mode.), size options, font options, color options, and a smart text completion mode.
PC users: Are you aware of a similar app for Windows? If so, please share it with me via email or in the comments, and it may be included in a future Tech Tip.
---
Have a cool app, tool, or tech tip you'd like to share? Contact Chase Masters. Please note that Tech Tips are personal recommendations and might not be officially endorsed or supported by U-M.