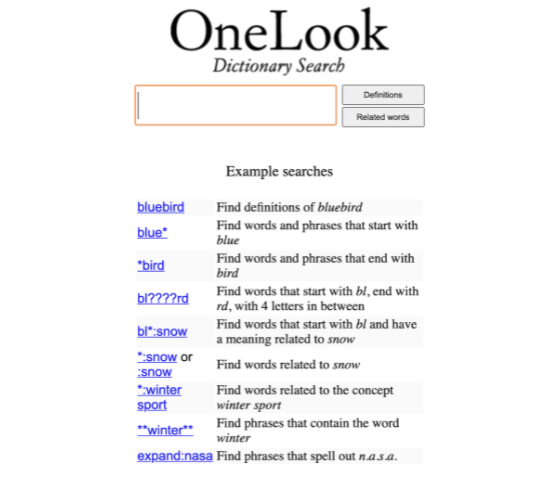 For the month of May, I am sharing a powerful, free website to help you find the exact word or phrase that you're looking for: OneLook Dictionary Search.
Sometimes there is a word on the tip of your tongue, but you cannot remember it. Other times you might be searching for a word/phrase that is related to a specific concept. OneLook Dictionary Search can help with these scenarios and many more. It can be very helpful while writing a paper, jotting down speaker notes for a presentation, or for composing an email. If you find it useful, you can even add it to your web browser's search bar or add a bookmarklet for easy access. See their FAQ for more tips and suggestions on how to use it.
What online dictionary and reference tools do you like to use? Please share them with me via email or in the comments, and they may be included in a future Tech Tip.
---
Have a cool app, tool, or tech tip you'd like to share? Contact Chase Masters. Please note that Tech Tips are personal recommendations and might not be officially endorsed or supported by U-M.