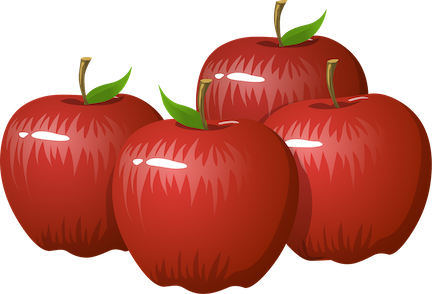 As part of their mission to improve technology collaboration across all U-M campuses, members of the Strategic Technology Advisory Committee met last December to propose high-value but low-effort technology ideas (what they term "red apples").
The STAC-Full meeting focused on five discussion areas:
Development & Resource Training: What are we doing or can we do to provide our IT staff and leaders opportunities to continue their growth?
Campus Mobility: What can we do to improve communication between schools and colleges for consistency of experience both in person and virtually?
SaaS Services Integration: Often, the tools don't integrate, or people use 'free' versions. How do we ramp up and down SaaS services sustainably? When installing new products, some tentacles slow us down and create technical debt.
Mass Communications Tools: Many tools are used to communicate with prospective students, donors, alumni, families (e.g., MailChimp, Emma, Contact Monkey, Marketing Cloud, Nutshell). What can we do to help these tools be most effective?
Technology DEI: How can we make technology more equitable across campus?
The committee proposed over 150 ideas in these five topics. STAC members reconvened on February 2, 2021, to filter through the ideas and select those that could have the most impact with the least effort.
Within these criteria, the committee chose six "red apples:"
Mass Communications Tools: Create a matrix/tool that would help to select a proper tool, or service, to use for sending communications to students, alumni, donors, and other groups in the U-M community.
SaaS Services Integration: Create a searchable inventory of software in use at U-M. The existing STAC software licensing workgroup will champion this red apple.
Campus Mobility: Implement a SoftPhone solution for telephones and texting. ITS Infrastructure is already working on this red apple.
Campus Mobility: Create some guidelines for using technology during in-person and remote classes/meetings. Many units have already created their own documents, but cross-university guidelines will assist in consistency across U-M, including software licensing and hardware purchases.
Development & Resource Training: Create and manage a shared list of recommended professional development resources for people in the Michigan IT community.
Technology DEI: Coordinate the various laptop and software loaner programs on campus into a single program that makes both software and hardware easily accessible to students that need them. The ITS laptop loaner program, Sites @ Home, will champion this "red apple" project.
STAC will be tracking progress on these "red apple" projects over the next several months.
STAC membership includes IT leaders from many units on all four U-M campuses, and is chaired by Kerry Flynn, chief information officer of the Ross Business School. Learn more about the Strategic Technology Advisory Committee on the VPIT-CIO website.