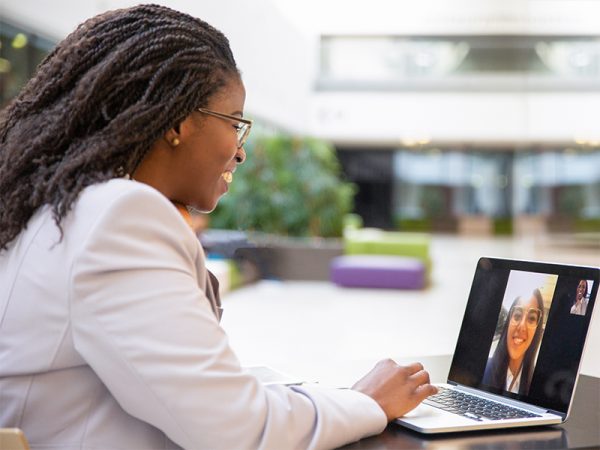 Join the Michigan IT Mentor program
Registration is now open to become a mentor or a mentee for the 2021 Michigan IT Mentor program, which is open to all IT staff across the university. This program matches mentors and mentees in one-on-one and small group settings for a four-month period to work on professional development goals, build relationships, and expand knowledge of U-M's IT community.
The Michigan Mentor IT program empowers and enables Michigan IT professionals from all levels to connect and learn from others with similar interests or experiences related to their goals. This year's program will be completely virtual.
Program overview:
Mentors and mentees commit to meeting at least once per month for 4 months
Mentees set the meeting schedule
Group mentoring is available, with 2-3 mentees per mentor
Orientation, midpoint, and end-of-session events bring all of the program participants together
Mentors and mentees can choose whether or not to continue their mentoring relationship after the four-month matching period ends
Open to IT staff currently employed by the University of Michigan or Michigan Medicine
Read more about IT mentoring opportunities or visit the Michigan IT Mentor Program webpage for additional details.