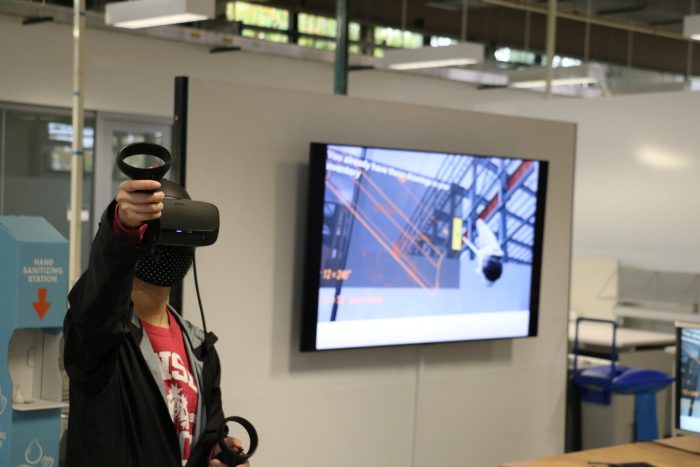 When leaders at the Center for Academic Innovation announced an XR initiative a little more than a year ago, they knew there was a hunger from a growing segment of campus to advance teaching through the development of augmented and virtual reality technologies.
They couldn't have anticipated, however, that a global pandemic would so disrupt education that faculty eager to make sure their students didn't miss out on valuable learning experiences would turn to augmented, virtual and mixed reality solutions for hands-on, in-person teaching that could not occur—at least in its usual form—in a COVID-19 world.
Among the XR solutions are three projects using Microsoft's HoloLens2 technology for medical rounds, nursing training and construction architecture.
"As problem spaces become more complex and the stakes feel higher than ever before, our pre-pandemic predictions about the transformative power of XR technologies put us in an incredible position to create the rich and immersive learning experiences that will soon feel foundational in a post-pandemic university environment," said James DeVaney, associate vice provost and founding executive director of the Center for Academic Innovation.