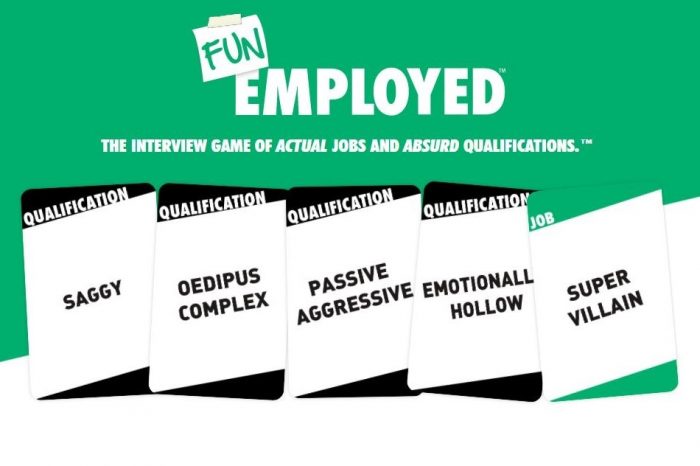 Need a little more fun in your life? Want to de-stress, hang out, and maybe even learn something? Grab a refreshing drink and a tasty snack, put on your favorite hat, and get comfy in your ergonomic chair. It's game time with the Language Resource Center (LRC)!
Check out their upcoming self-care workshops and close out the semester playing online games FUNemployed and Come Dice with Me on Tuesday, December 22, 2020.
How games can help improve your worklife
Leading industry experts about learning, Saundra McGuire and Barbara Oakley, focus on how best to learn, but their work can be applied to any productive or problem solving activity. They explain there are two types of thinking: focused and diffuse. Focused thinking is actively working on a problem, and diffuse thinking is where your mind sorts and organizes all the directed thinking you've done.
Last spring, the LRC hosted a series of online Game Days for participants to try out FUNemployed, an online, card-based party game in which everyone tries to become employed. It brought people together for camaraderie, fun, and brainstorming while using both focused and diffuse thinking. When both are used together, information is cemented in the brain enabling longer retention and greater understanding.
Playing games is great for helping your brain into diffuse thinking. Games provide a specific goal within specific parameters. This frees us to see if we can reach that goal, too, and allows us to enjoy experiencing what "solving" a game looks like. Another benefit of game playing is the way it sets a time limit for getting together with groups of people.
Want to learn more? These keynote presentations by McGuire and Oakley highlight metacognition and the process of learning. American game designer Jane McGonigal's 2009 keynote focuses on the benefits of playing games.
FUNemployed helps teach Punjabi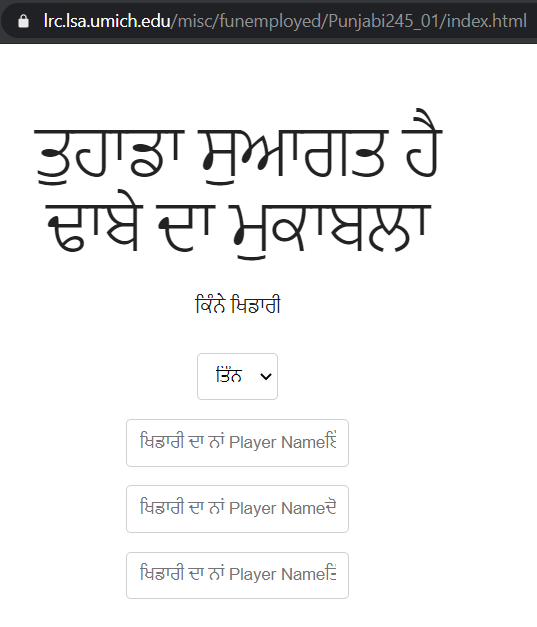 Games like FUNemployed can often be customized for use in a specific work or teaching situation. For example, Pinderjeet Gill, a lecturer in the LSA Department of Asian Languages and Cultures, attended one of the LRC game sessions and enjoyed playing FUNemployed. Always on the lookout for ways to make learning Punjabi more fun and engaging for her students, Gill contacted the LRC to see if the game could be modified for use in other languages. Turns out, it can!
Her modifications allowed her students to practice Punjabi in presentational and conversational modes, which helped them to better retain their target language. All of them reported having fun with the activity!
If you are interested in creating your own version of FUNemployed for a team, unit, or class activity, please reach out to the LRC at lrc.contact@umich.edu for more information.